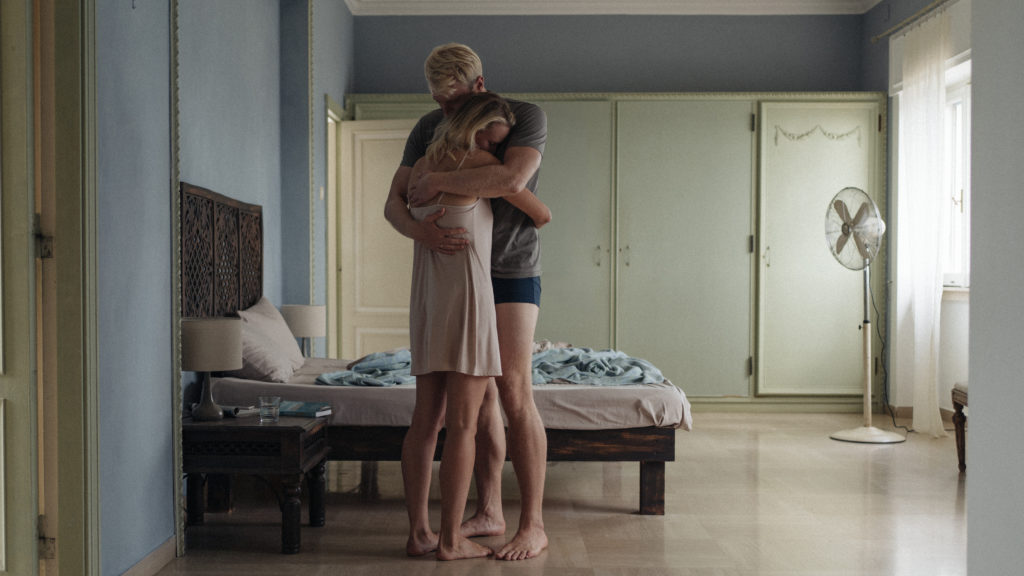 dir.
Agnieszka Woszczyńska
2021
,
1 h 53 min
Anna and Adam rent a house on a sunny Italian island. On arrival it turns out that the dream villa does not live up to their expectations, whereas the island suffers from a water shortage. The presence of a worker commissioned to fix the swimming pool will start an unexpected chain of disturbing events. In a seemingly harmonious marriage dark instincts and deeply hidden emotions will surface.
The film is the director's full-length feature debut.
directed by: Agnieszka Woszczyńska
written by: Aga Woszczyńska, Piotr "Jaksa" Litwin
director of photography: Bartosz Świniarski
production design: Ilaria Sadun
costume design: Anna Sikorska
make-up: Agnieszka "Józefina" Sasim
sound: Zofia Moruś, Marek Poledna
edited by: Jarosław Kamiński PSM
casting by: Sara Casani, Maya Serrulla
cast: Agnieszka Żulewska, Dobromir Dymecki, Alma Jodorowsky, Jean-Marc Barr, Marcello Romolo
production: Lava Films
producer: Agnieszka Wasiak PGP
co-produced by: Kino Produzioni, I/O Post, EC1 – Łódź Miasto Kultury, Canal+
production manger: Luiza Skrzek
co-financed by: Polski Instytut Sztuki Filmowej, Direzione generale Cinema e audiovisivo, Státní Fond Kinematografie, Eurimages, Kreatywna Europa
distributed by: Gutek Film
Legend
Microbudget Film Competition
Krakow Film Festival Catching Waves
Missing Polish Film Festival
Janusz Korczak - Children's Festival
Movie - Festival Programme
| | | DAY 1 - 18th September 2023 | | BUY |
| --- | --- | --- | --- | --- |
| | | DAY 2 - 19th September 2023 | | BUY |
| | | DAY 3 - 20th September 2023 | | BUY |
| | | DAY 4 - 21st September 2023 | | BUY |
| | | DAY 5 - 22nd September 2023 | | BUY |
| | | DAY 6 - 23rd September 2023 | | BUY |