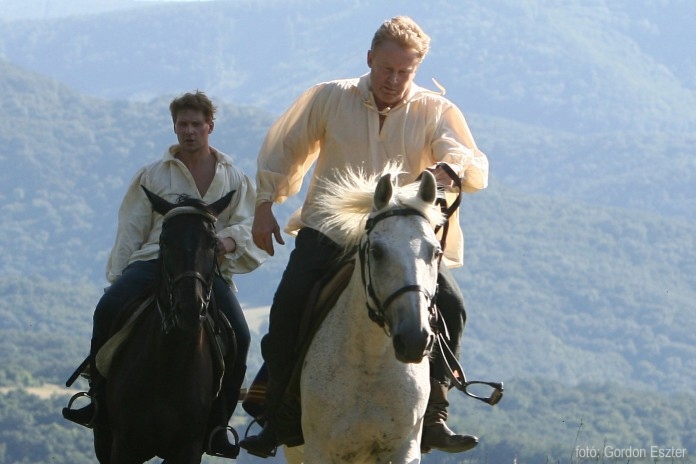 dir.
Miklos Jancso
2010
,
1 h 40 min
So Much For Justice! is set in the 15th century. A small circle of rich Hungarians have to choose a new king for the country and, to the surprise of most, they select a very young nobleman: Matthias Corvinus. Surprisingly, the young man has humanist ambitions and refuses to impose a reign of terror, preferring the road to economic prosperity by demanding money from those who brought him to power. Will he succeed in applying his ideas? Who will prevail: the humanist king or the partisans of authoritarian rule?
Written by: Miklos Jancso
Original Title: Oda az igazság
Polish Title: Szlag trafił sprawiedliwość
Director of Photography: Nyika Jancsó
Music: László Rossa
Production Design by: Florian Reichmann
Sound: Christof Ebhardt, Christian Bischoff
Film Editing: Zsuzsa Csákány, David Jancsó
Produced by: Mythberg Films
Producer: József Berger
Country & Year of Production: Poland, Hungary, Austria 2010
Cast: Jákob Ladányi, László Gálffi, Daniel Olbrychski, Kornél Mundruczó, György Cserhalmi, Csaba Pindroch, Andrzej Nejman
Length: 100 min.
Legend
Przegląd Polskiego Kina Niezależnego
Movie - Festival Programme
| | | DAY 1 - 18th September 2023 | | BUY |
| --- | --- | --- | --- | --- |
| | | DAY 2 - 19th September 2023 | | BUY |
| | | DAY 3 - 20th September 2023 | | BUY |
| | | DAY 4 - 21st September 2023 | | BUY |
| | | DAY 5 - 22nd September 2023 | | BUY |
| | | DAY 6 - 23rd September 2023 | | BUY |