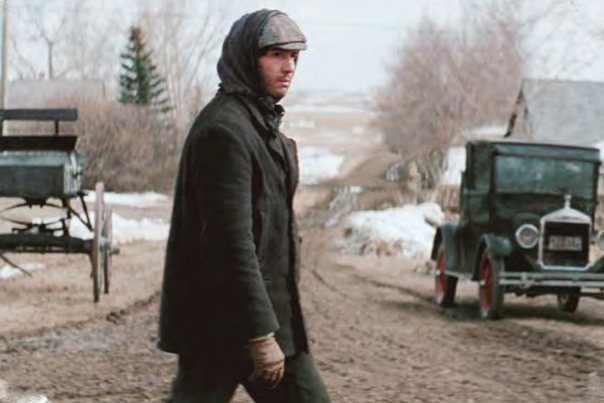 dir.
Fatih Akin
2014
,
2 h 18 min
Mardin, 1915. One night, the Turkish police round up all the Armenian
men in the city, including the young blacksmith, Nazaret Manoogian, who
is separated from his family. Years later, after managing to survive the
horrors of the genocide, he hears that his two daughters are also still
alive. He starts searching for them: from the Mesopotamian deserts and
Havana to the barren and desolate prairies of North Dakota.
He encounters a range of very different people on his way: angelic and kind-hearted characters, but also the devil incarnate.
directed by Fatih Akin
written by Fatih Akin, Mardik Martin
director of photography Rainer Klausmann
music by Alexander Hacke
production design by Allan Starski
costume design by Katrin Aschendorf
make-up by Waldemar Pokromski
edited by Andrew Bird
cast Tahar Rahim, Akin Gazi, Numan Açar, George Georgiou, Joel Jackshaw, Makram Khoury
produced by Bombero International, Corazón International
producers Fatih Akin, Karl Baumgartner, Reinhard Brundig, Nurhan Şekerci-Porst, Flaminio Zadra
co-produced by Pyramide Productions, Dorje Film, Mars Media Entertainment, Pandora Filmproduktion
co-producers Fabienne Vonier, Francis Boespflug, Alberto Fanni, Valerio De Paolis, Ruben Dishdishyan, Aram Movsesyan, Laurette Bourassa, Doug Steeden, Piotr Dzięcioł, Ewa Puszczyńska
Legend
Konkurs Fabularnych Filmów Krótkometrażowych
Movie - Festival Programme
| | | | | BUY |
| --- | --- | --- | --- | --- |
| | | | | BUY |
| | | | | BUY |
| | | | | BUY |
| | | | | BUY |
| | | DAY 6 – 17th SEPTEMBER 2022 | | BUY |