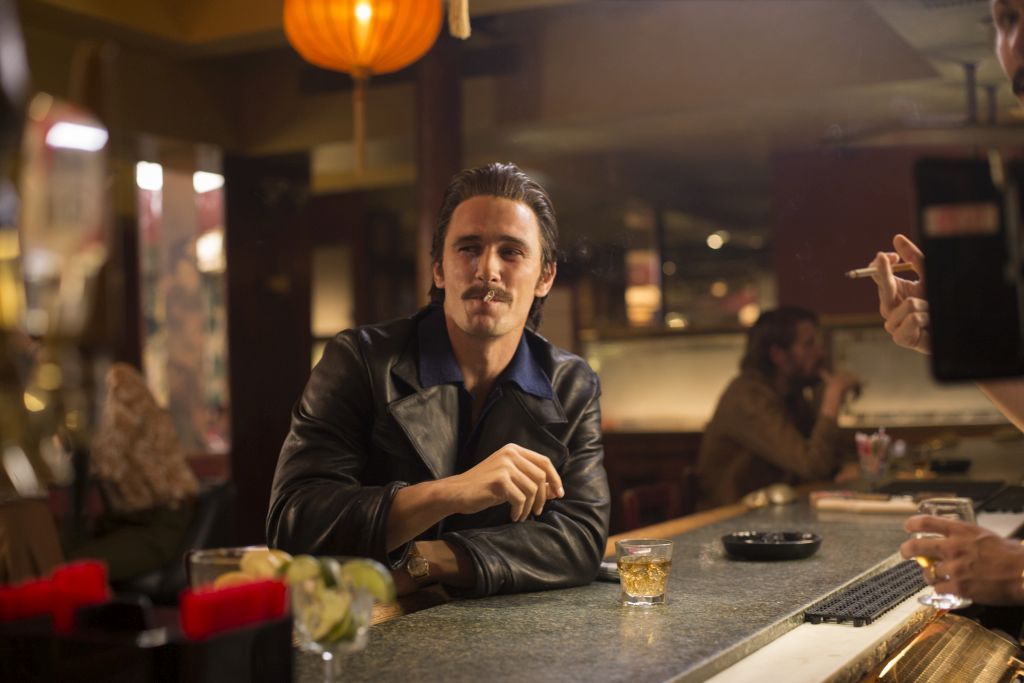 dir.
Michelle Maclaren
2017
,
1 h 21 min
THE DEUCE chronicles that moment in time when sex went from being a back-alley, brown-paper-bag commodity to a billion-dollar universal in American life, a moment when ground zero for the earliest pioneers in the flesh trade was the midtown heart of the nation's largest city, New York's Times Square. Titled after the local slang for New York's fabled 42nd Street and starring James Franco and Maggie Gyllenhaal. Show was created by George Pelecanos and David Simon; George Pelecanos, David Simon, Nina K. Noble and James Franco executive produce.
THE DEUCE follows the rise of the porn culture in New York from the early 1970s through the mid-1980s, exploring the rough-and-tumble world of the sex trade from the moment when both a liberalizing cultural revolution in American sexuality and new legal definitions of obscenity created a billion-dollar industry that is now an elemental component of the American cultural landscape. Beginning in 1971, the show follows a cast of barkeeps, prostitutes, pimps, police and nightlife denizens as they swirl through a world of sex, crime, high times and violence and the porn business begins its climb from Mafia-backed massage parlors and film labs to legitimacy and cultural permanence.
cast James Franco, Maggie Gyllenhaal, Gary Carr, Margarita Levieva, Lawrence Gilliard Jr.
Movie - Festival Programme
| | | | | BUY |
| --- | --- | --- | --- | --- |
| | | | | BUY |
| | | | | BUY |
| | | | | BUY |
| | | | | BUY |
| | | DAY 6 – 17th SEPTEMBER 2022 | | BUY |