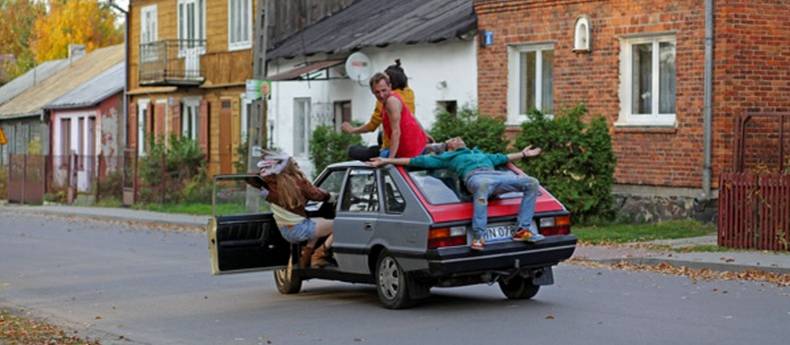 The Fourth Dimension
dir.
Harmony Korine, Alexey Fedorchenko, Jan Kwieciński
2012
,
1 h 46 min
Grolsch Film Works and VICE Films present 'The Fourth Dimension', a film that gives us a glimpse of enlightenment through the eyes of three one-of-a-kind characters. The three filmmakers – Fedorchenko, Korine and Kwiecinski – have created three unique stories that offer up their vision of this higher plane of existence, the Fourth Dimension. Each filmmaker takes his character on a journey that changes the way they see the world and themselves. And each filmmaker will offer a different perspective on what the Fourth Dimension is.
Written by
: Harmony Korine, Alexey Fedorchenko, Jan Kwieciński, Oleg Loevsky, Yaroslava Pulinovich
Directors of photography
:
Kamil Płocki
, Christopher Blauvelt, Shandor Berkeshi
Cast
:
Val Kilmer
, Igor Sergeev, Darya Ekamasova, Tomasz Tyndyk
Legend
Przegląd Polskiego Kina Niezależnego
Movie - Festival Programme
| | | DAY 1 – 20th SEPTEMBER 2021 | | BUY |
| --- | --- | --- | --- | --- |
| | | DAY 2 – 21st SEPTEMBER 2021 | | BUY |
| | | DAY 3 – 22nd SEPTEMBER 2021 | | BUY |
| | | DAY 4 – 23rd SEPTEMBER 2021 | | BUY |
| | | DAY 5 – 24th SEPTEMBER 2021 | | BUY |
| | | DAY 6 – 25th SEPTEMBER 2021 | | BUY |