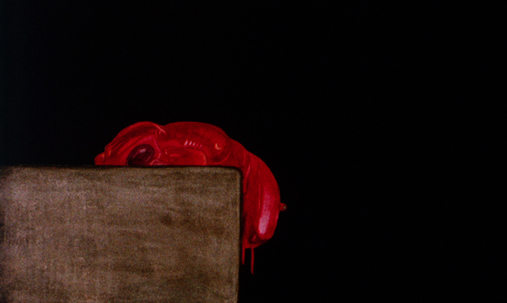 The Game of the Angels (Les jeux des anges)
dir.
Walerian Borowczyk
1964
,
0 h 11 min
Borowczyk's masterpiece, The Game of the Angels is, according to the
artist, a reportage in the city of angels. Based on a series of abstract, metaphysical
gouaches that evoke Giorgio de Chirico and René Magritte but which could
only have come from Borowczyk's paintbrush, The Game of the Angels evokes
the horror of what Czesław Miłosz described as the concentration universe of
both death camps and the Gułag. These unforgettable images combined with
an astonishing soundtrack by Bernard Parmegiani, results in The Game of the Angels
being one of the most affecting films in the history of cinema.
Written by: Walerian Borowczyk
Director of photography: Francis Pronier, Gerard Cox
Editing by: Claude Blondel
Music by: Bernard Parmegiani
Produced by: Jacques Forgeot
Legend
Przegląd Polskiego Kina Niezależnego
Movie - Festival Programme
| | | DAY 1 – 20th SEPTEMBER 2021 | | BUY |
| --- | --- | --- | --- | --- |
| | | DAY 2 – 21st SEPTEMBER 2021 | | BUY |
| | | DAY 3 – 22nd SEPTEMBER 2021 | | BUY |
| | | DAY 4 – 23rd SEPTEMBER 2021 | | BUY |
| | | DAY 5 – 24th SEPTEMBER 2021 | | BUY |
| | | DAY 6 – 25th SEPTEMBER 2021 | | BUY |