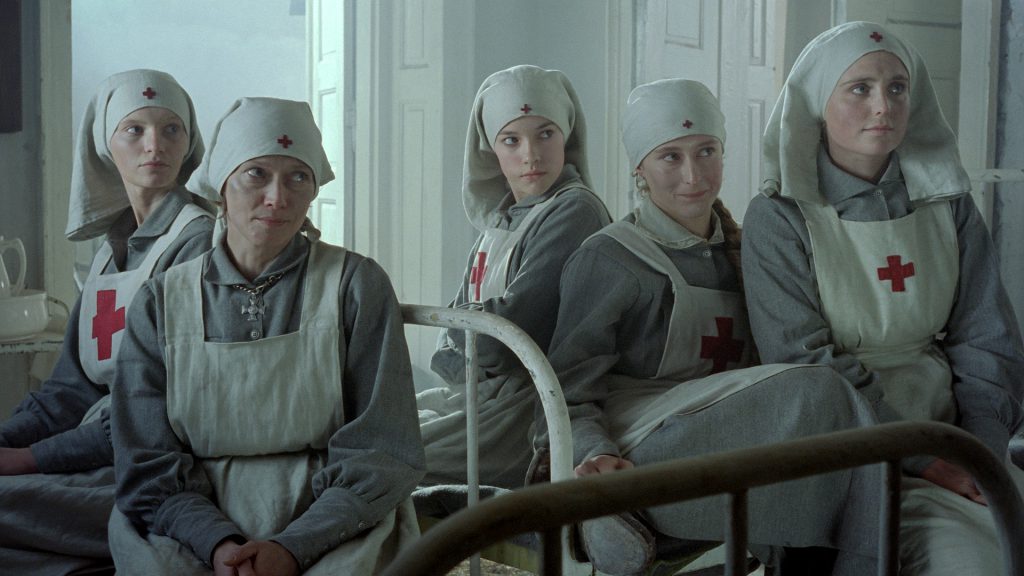 The Gateway Of Europe
dir.
Jerzy Wójcik
1999
,
1 h 13 min
The film is set in January 1918, on a stretch between the Masurian Lake District and peat bogs of Polesie – the land once traversed by the Napoleonic army on its way to Moscow, then by Tsarist soldiers moving to the west and by the Bolshevik army after the revolution. The titular Gateway of Europe is a place with an old manor house adapted into a Polish army hospital. Three young paramedics of the Red Cross – Zosia, Hala and Irena – decide that their place is in the field hospital in Cichinicze. The injured are evacuated before the Bolshevik army enters Poland. Unfortunately, there aren't enough sleighs for everyone. The girls offer to stay with a handful of remaining patients, not expecting what horrors await them.
Based on the non-fiction book Szpital w Cichiniczach by Melchior Wańkowicz.
The film received a number of accolades, incl. the awards for costume design and cinematography at the 1999 Polish Film Festival in Gdynia and 2000 Polish Academy Awards for Best Cinematography, Best Costume Design and Best Production Design.
written by: Jerzy Wójcik, Andrzej Mularczyk
director of photography: Witold Sobociński
music: Zygmunt Konieczny
production design: Janusz Sosnowski
costume design: Magdalena Tesławska, Paweł Grabarczyk
make-up: Anna Adamek, Alicja Kozłowska-Mielczarek
sound: Ryszard Krupa
edited by: Milenia Fiedler
casting by: Monika Skowrońska
cast: Alicja Bachleda-Curuś, Kinga Preis, Agnieszka Sitek, Andriej Jegerow, Magda Teresa Wójcik production: Filmcontract Ltd., Telewizja Polska – Telewizyjna Agencja Produkcji Teatralnej i Filmowej, Agencja Produkcji Filmowej, Komitet Kinematografii
producers: Henryk Romanowski, Dariusz Jabłoński
production manager: Ryszard Chutkowski
Movie - Festival Programme
| | | DAY 1 – 20th SEPTEMBER 2021 | | BUY |
| --- | --- | --- | --- | --- |
| | | DAY 2 – 21st SEPTEMBER 2021 | | BUY |
| | | DAY 3 – 22nd SEPTEMBER 2021 | | BUY |
| | | DAY 4 – 23rd SEPTEMBER 2021 | | BUY |
| | | DAY 5 – 24th SEPTEMBER 2021 | | BUY |
| | | DAY 6 – 25th SEPTEMBER 2021 | | BUY |