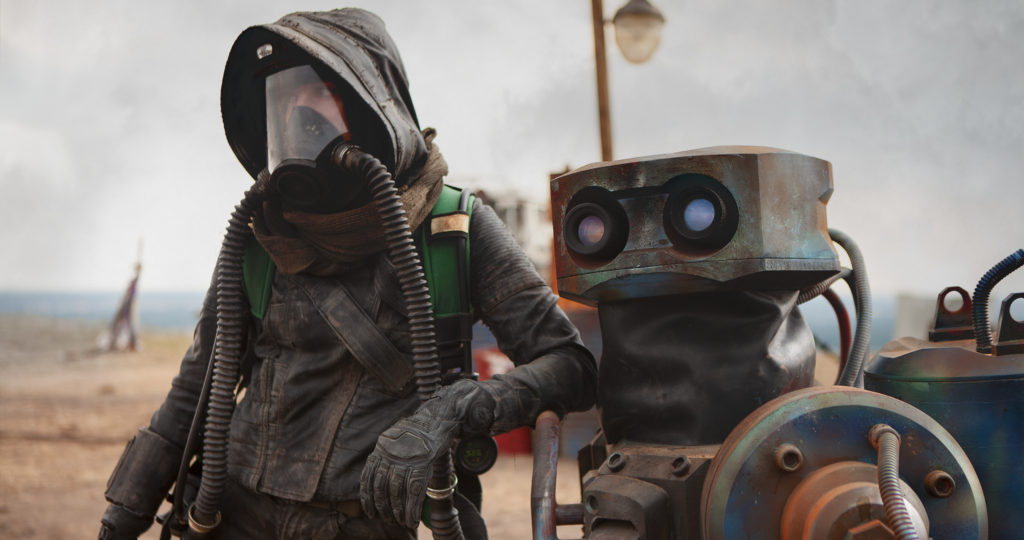 In a post-apocalyptic reality, Ewa struggles with survival and painful loneliness, but prolonged isolation is not her only problem. A silly situation leads to a full-blown conflict with her only companion – Robot. She finds herself caught up in a battle of life and death with the machine equipped with artificial intelligence, a much bigger threat than the world around her.
It is the first Polish film to address the world's future in the context of global catastrophes and technological development.
The film is a full-length directing debut.
written by: Piotr Biedroń
director of photohraphy: Tomasz Wójcik
music: Łukasz Pieprzyk
production design: Marek Zawierucha
costume design: Dzvinka Kukul, Magdalena Tarka
make up: Julia Hebel, Monika Wróbel, Anna Szybalska
sound: Bart Putkiewicz, Natalia Sikorska
edited by: Marceli Majer
cast: Magdalena Wieczorek, Jacek Beler
production: K&K Selekt Film
producer: Beata Pisula
executive producer: Leszek Iwaniuk
co-financed by: Polski Instytut Sztuki Filmowej
distributed by: Galapagos Films
Movie - Festival Programme