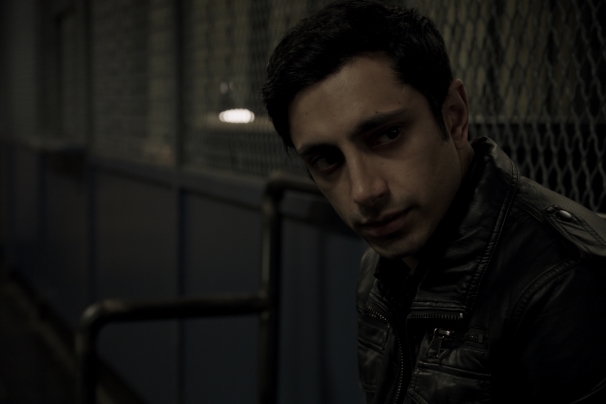 The Night Of
dir.
Steven Zaillian, James Marsh
2016
,
2 h 12 min
New York today. Naz Khan (Riz Ahmed), a student of Pakistani origin, gets invited to a party. Without his father's consent he takes his car – a yellow cab – and sets off from Queens to Manhattan. When a beautiful woman gets in, Naz doesn't know that it's the beginning of his horror. He is soon accused of murder and he has to face justice. Attorney Jack Stone takes his side.

A crime drama miniseries produced by HBO exposing the weaknesses and prejudices of the American judiciary was created by an Oscar winner, Steven Zaillian, (screenplay for "Schindler's List", "Moneyball") and Oscar nominee Richard Price (screenplay for "The Color of Money", "The Wire" series). The cast of the series features such big names as John Turturro ("Barton Fink"), Riz Ahmed ("Nightcrawler"), Bill Camp ("Tamara Drewe"), Oscar nominee Jeannie Berlin ("The Heartbreak Kid").
FREE SCREENING. FREE TICKETS MAY BE COLLECTED AT THE BOX OFFICE.


written by Steven Zaillian, Richard Price
cast John Turturro, Riz Ahmed, Bill Camp, Jeannie Berlin, Payman Maadi
HBO, drama series
Legend
Konkurs Fabularnych Filmów Krótkometrażowych
Movie - Festival Programme
| | | DAY 1 – 20th SEPTEMBER 2021 | | BUY |
| --- | --- | --- | --- | --- |
| | | DAY 2 – 21st SEPTEMBER 2021 | | BUY |
| | | DAY 3 – 22nd SEPTEMBER 2021 | | BUY |
| | | DAY 4 – 23rd SEPTEMBER 2021 | | BUY |
| | | DAY 5 – 24th SEPTEMBER 2021 | | BUY |
| | | DAY 6 – 25th SEPTEMBER 2021 | | BUY |