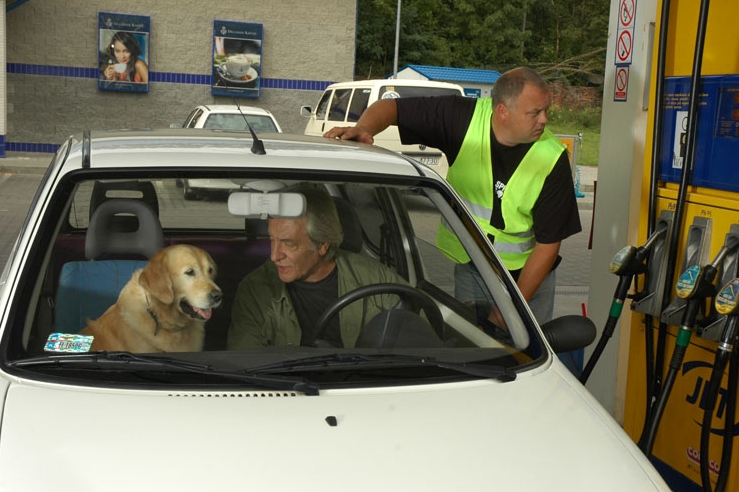 Robert, a 60-year-old former cinematographer, is a lonely man with a past. Alcoholism destroyed his marriage and cut short his contacts with a film industry. His only friend is a dog that saved his life years ago. One day, Robert picks up the phone from the ex-wife who's waiting in vain for a kidney transplant. This accident wakes him up from a solitary sleep.
Written by: Witold Leszczyński
Director of photography: Zbigniew Wichłacz
Music by: Jerzy Satanowski
Set decorator: Ewa Tarnowska
Sound: Piotr Knop
Editing: Marek Król
Costume design by: Małgorzata Ajzelt
Production manager: Tadeusz Drewno
Produced by: Studio Filmowe PERSPEKTYWA
Producer: Janusz Morgenstern
Co-produced by: WFDiF
Executive producer: Studio Filmowe PERSPEKTYWA
Distributed by: Kino Świat
World sales: Kino Świat
Country and year of production: Poland, 2008
Cast: Jerzy Grałek (Robert), Ewa Dałkowska (Ewa), Dorota Ignatjew (Kasia), Marzena Trybała (Grażyna), Krzysztof Wakuliński (Marek)
Length: 80 min.
Movie - Festival Programme
| | | DAY 1 - 18th September 2023 | | BUY |
| --- | --- | --- | --- | --- |
| | | DAY 2 - 19th September 2023 | | BUY |
| | | DAY 3 - 20th September 2023 | | BUY |
| | | DAY 4 - 21st September 2023 | | BUY |
| | | DAY 5 - 22nd September 2023 | | BUY |
| | | DAY 6 - 23rd September 2023 | | BUY |