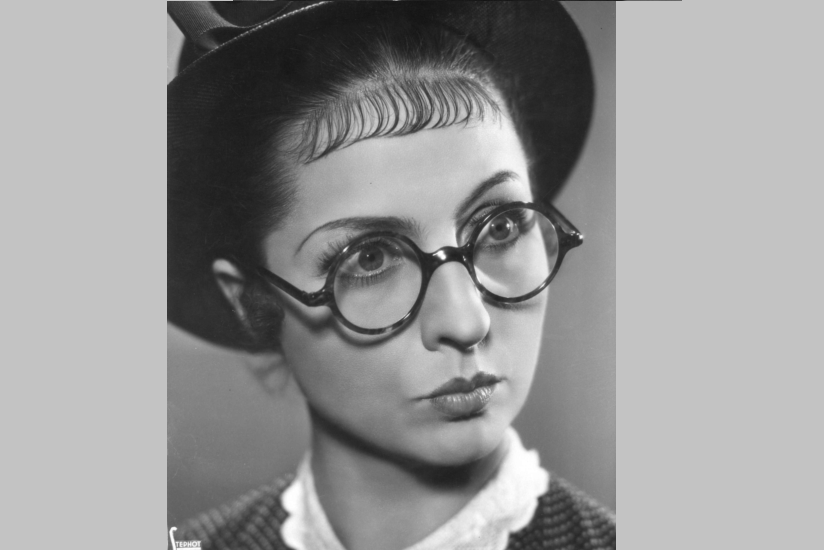 The Two Joanas
dir.
Mieczysław Krawicz
1935
,
1 h 30 min
A cheerful comedy of errors – just the kind of film that enjoyed the most popularity in the thirties.
Joasia, an attractive girl, is fed up with her bosses' flirting. She decides to look for work dressed as an ugly eccentric. She gets a job but this time she falls in love with her superior.
The title role is played by the queen of Polish cinema, Jadwiga Smosarska, partnered by one of the best romantic leading men of the thirties, Franciszek Brodniewicz. The highlight of the film is also the participation of the singer, Adam Aston, and the cinema debut of the star of opera and operetta, Lucyna Szczepańska.
As part of the digital restoration process it was possible to add three minutes of lost material, unknown to the post-war audience.
written by Jan Fethke
director of photography Zbigniew Gniazdowski
music by Władysław Eiger, Alfred Scher, Stanisław Szebego
lyrics by Konrad Tom
production design by Jacek Rotmil, Stefan Norris
cast Jadwiga Smosarska, Franciszek Brodniewicz, Ina Benita, Lucyna Szczepańska, Michał Znicz, Tadeusz Fijewski, Wojciech Ruszkowski, Władysław Grabowski, Adam Aston, Janina Janecka, Aleksander Zelwerowicz
produced by Blok-Muzafilm
Legend
Konkurs Fabularnych Filmów Krótkometrażowych
Movie - Festival Programme
| | | DAY 1 – 20th SEPTEMBER 2021 | | BUY |
| --- | --- | --- | --- | --- |
| | | DAY 2 – 21st SEPTEMBER 2021 | | BUY |
| | | DAY 3 – 22nd SEPTEMBER 2021 | | BUY |
| | | DAY 4 – 23rd SEPTEMBER 2021 | | BUY |
| | | DAY 5 – 24th SEPTEMBER 2021 | | BUY |
| | | DAY 6 – 25th SEPTEMBER 2021 | | BUY |