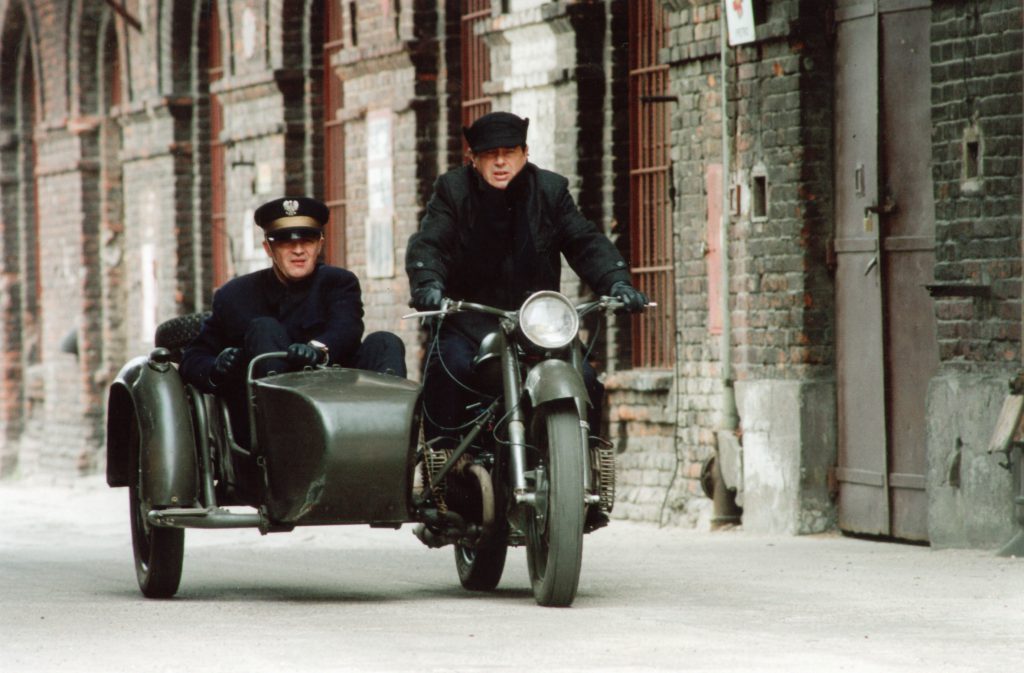 dir.
Wojciech Wójcik
2002
,
1 h 42 min
Lodz, 1965. Adam Hoffman – a prominent surgeon, former member of the Home Army and political prisoner – for years has been trying to obtain a passport to visit the family he left in England. An officer of the Office of Security who monitors the medical community leaves no doubt that signing up a cooperation agreement is the only way to achieve that. Adam bumps into Piotr, a painter and an old friend from the days in the underground, who gives him an idea for a different solution. But the price to pay will be very high. Inspired by the 1960s "heist of the century", There and Back is a variation on Polish heist movies – a dazzling retro action film with great acting performances. A faithful portrait of the era, a metaphor of contemporary Poland at the turn of centuries and an attempt to answer the question whether the ends always justify the means.
written by Anna Świerkocka
director of photography
Piotr Wojtowicz
music
Krzesimir Dębski
production design
Jacek Osadowski
costume design
Elżbieta Radke
make-up
Magdalena Łęcka
sound
Piotr Domaradzki
edited by
Marek Denys
cast
Janusz Gajos, Jan Frycz, Olaf Lubaszenko, Mirosław Baka, Edyta Olszówka
production
Wytwórnia Filmów Dokumentalnych i Fabularnych
producer
Włodzimierz Niderhaus
co-produced by
Canal+ Polska, Best Film
production manager
Joanna Kopczyńska
co-financed by
Agencja Produkcji Filmowej
Wojciech Wójcik director and screenwriter. One of the most important authors of Polish action films. Born in 1943. Died in 2018. Graduate of Film and Television Directing Department of the Lodz Film School. Win- ner of numerous awards, incl. the award for directing at the 2002 Polish Film Festival in Gdynia. Made his debut with the TV feature Gościnny występ (1973). For years, he was gaining experience as an assistant director and 2nd unit director supervised by Jerzy Kawalerowicz, Stanisław Różewicz and Jerzy Hoffman, to name but a few. Released later than anticipated, his full-length debut Okno (1981) wasn't noticed. The real beginning of his directing career was marked by Karate Polish Style (1982) – the first picture that combined action-film conventions with a deeper reflection. Subsequent titles perfected this formula. Comedy Blind Date (2009) was his last film.
Selected films
1982 Karate Polish Style
1986 Private Investigation
1987 The Bermuda Triangle
Movie - Festival Programme
| | | | | BUY |
| --- | --- | --- | --- | --- |
| | | | | BUY |
| | | | | BUY |
| | | | | BUY |
| | | | | BUY |
| | | DAY 6 – 17th SEPTEMBER 2022 | | BUY |