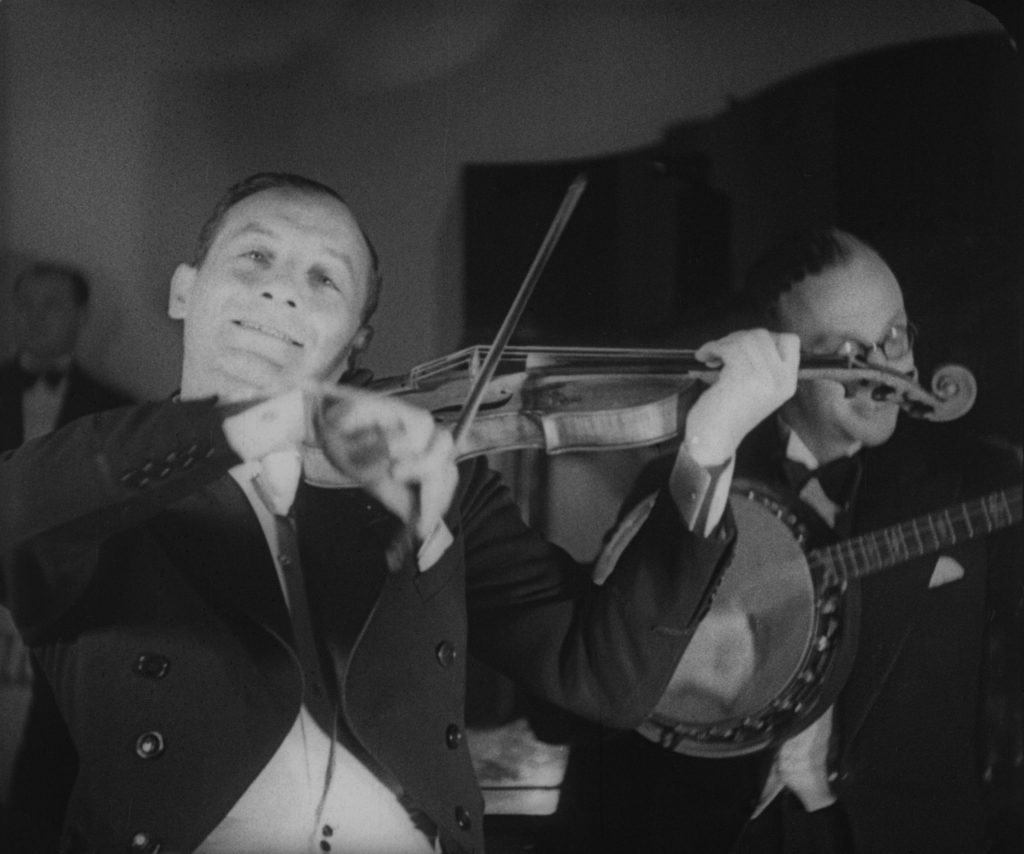 There is a ball today
A short impression, one of the pre-war avant-garde films.
The annual Young Architecture Ball is fast approaching. The press announced that guests will entertain to the music of six orchestras in twenty-three decorated rooms of the Architecture Department on Koszykowa 55 in Warsaw, and all will be recorded on camera. The filmic impression is a nonliteral depiction of ball preparations, phone conversations with invited individuals, guests arriving at the venue and all-night partying.
Many visual effects were achieved with photographic deformation, editing tricks and expressive play of light.
director of photography W. Kaczkowski
cast Franciszek Moszkowicz
Movie - Festival Programme
| | | DAY 1 – 20th SEPTEMBER 2021 | | BUY |
| --- | --- | --- | --- | --- |
| | | DAY 2 – 21st SEPTEMBER 2021 | | BUY |
| | | DAY 3 – 22nd SEPTEMBER 2021 | | BUY |
| | | DAY 4 – 23rd SEPTEMBER 2021 | | BUY |
| | | DAY 5 – 24th SEPTEMBER 2021 | | BUY |
| | | DAY 6 – 25th SEPTEMBER 2021 | | BUY |