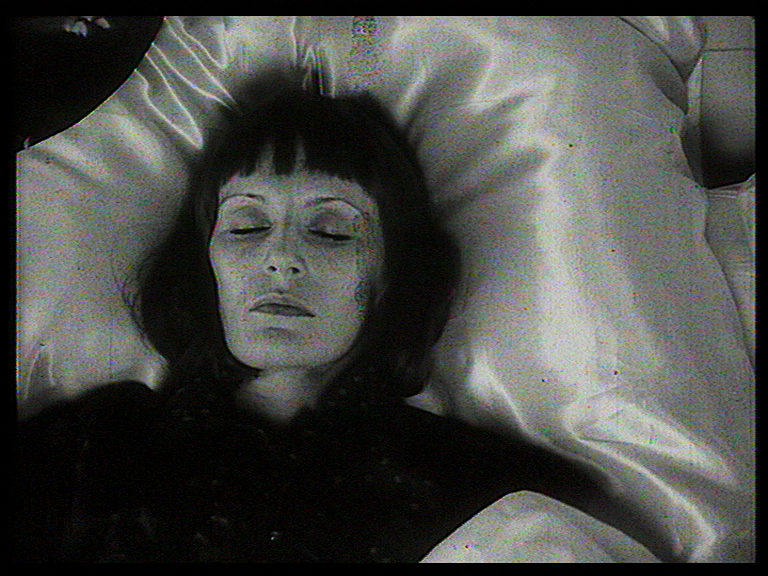 dir.
Grzegorz Królikiewicz
1973
,
1 h 10 min
A psychological reconstruction of an authentic crime from 1930s. A married couple of unemployed intelligentsia members, Maria and Jan Malisz (Anna Nieborowska in her only film role and Franciszek Trzeciak), are becoming more and more impoverished, hopeless and powerless. With no chances for any kind of work or prospects, dejected by their family, they are driven to make a tragic decision to murder three defenceless elderly people. The money they gain this way provides them with only several hours of luxury. The killers are quickly put on trial where each of them is trying to explain their individual motives and take the whole blame.
Grzegorz Królikiewicz's feature debut, difficult to take in, inspired extremely contrasting opinions. Amazed critics would compare it to Fyodor Dostoyevsky's Crime and Punishment and the films of Ingmar Bergman and Andrzej Wajda. Through & Through was received differently by the viewers: "During the first screenings the mood inside the screening rooms was on the verge of lynching. It became common to withdraw the film from the cinemas immediately, to stamp it out by the audience, to hear abuse hurled at the director and the decision-makers of that time" (PAT). The film left no one indifferent.
Selected awards
Zbyszek Cybulski Award 1974 for Franciszek Trzeciak
Lubuskie Film Summer, Łagów 1973: award for music for Henryk Kuźniak and Janusz Hajdun; award for an actor in a leading role for Franciszek Trzeciak; Golden Grape for "a creative continuation of good Polish film directing traditions"
Internationale Filmwoche Mannheim 1973: the FIPRESCI Prize
Golden Camera 1973 in the directing debut category for Grzegorz Królikiewicz
written by Grzegorz Królikiewicz
director of photography
Bogdan Dziworski
music
Henryk Kuźniak, Janusz Hajdun
production design
Jarosław Świtoniak
costume design
Hanna Morawiecka
make-up
Jadwiga Świętosławska
sound
Jerzy Wroński
edited by Zofia Dwornik
cast Franciszek Trzeciak, Anna Nieborowska, Irena Ładosiówna, Lucyna Winnicka, Ewa Zdzieszyńska, Halina Szram
production manager
Jerzy Rutowicz
production
Zespół Filmowy Silesia
Movie - Festival Programme
| | | | | BUY |
| --- | --- | --- | --- | --- |
| | | | | BUY |
| | | | | BUY |
| | | | | BUY |
| | | | | BUY |
| | | DAY 6 – 17th SEPTEMBER 2022 | | BUY |