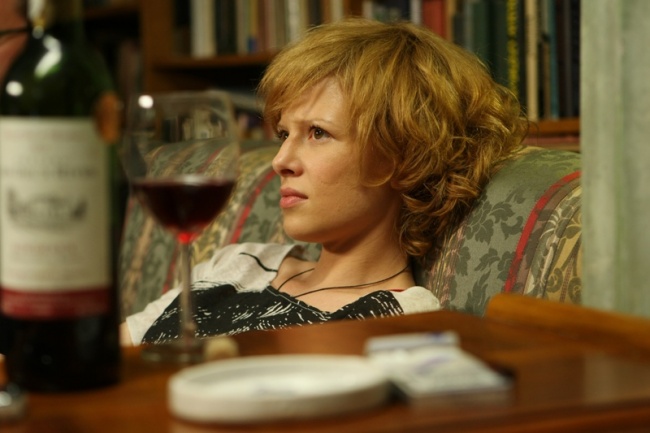 Trick
dir.
Jan Hryniak
2010
,
1 h 35 min
The story about a prison break of two intellectuals serving long sentences: Marek Kowalewski, a talented hundred-dollar bills forger and his cell mate, older and retarded "professor" Witek. When a Polish representative is kidnapped in Afghanistan, the vice-minister responsible for his release instructs Maker to print a six million dollar ransom. He plans to give the Afghans the fake money and keep the real one. Marek leaves the prison for a month to prepare the banknotes under strict supervision. It is supposed to provide him with a cassation of judgement but after completing the task, he gets back to his cell and nobody cares to release him.
Written by: Michał J. Zabłocki
Director of photography: Piotr Śliskowski
Music by: Paweł Mykietyn
Production design by: Wojciech Żogała
Sound: Bartłomiej Putkiewicz
Editing: Wojciech Włodarski
Costume design by: Sławomir Blaszewski
Make-up: Mirosława Wojtczak
Production manager: Jerzy Szebesta
Produced by: AROMER s.c.
Producer: Eric Stępniewski
Co-produced by: Telekomunikacja Polska SA, JSK Architekci Sp. z o.o.,
The film is co-financed by the Polish Film Institute in Warsaw.
Executive producer: Eric Stępniewski
Distribution: Kino Świat
World sales: AROMER s.c.
Actress in a leading role: Karolina Gruszka
Actor in a leading role: Piotr Adamczyk
Actors in supporting roles: Andrzej Chyra
Movie - Festival Programme
| | | DAY 1 – 20th SEPTEMBER 2021 | | BUY |
| --- | --- | --- | --- | --- |
| | | DAY 2 – 21st SEPTEMBER 2021 | | BUY |
| | | DAY 3 – 22nd SEPTEMBER 2021 | | BUY |
| | | DAY 4 – 23rd SEPTEMBER 2021 | | BUY |
| | | DAY 5 – 24th SEPTEMBER 2021 | | BUY |
| | | DAY 6 – 25th SEPTEMBER 2021 | | BUY |