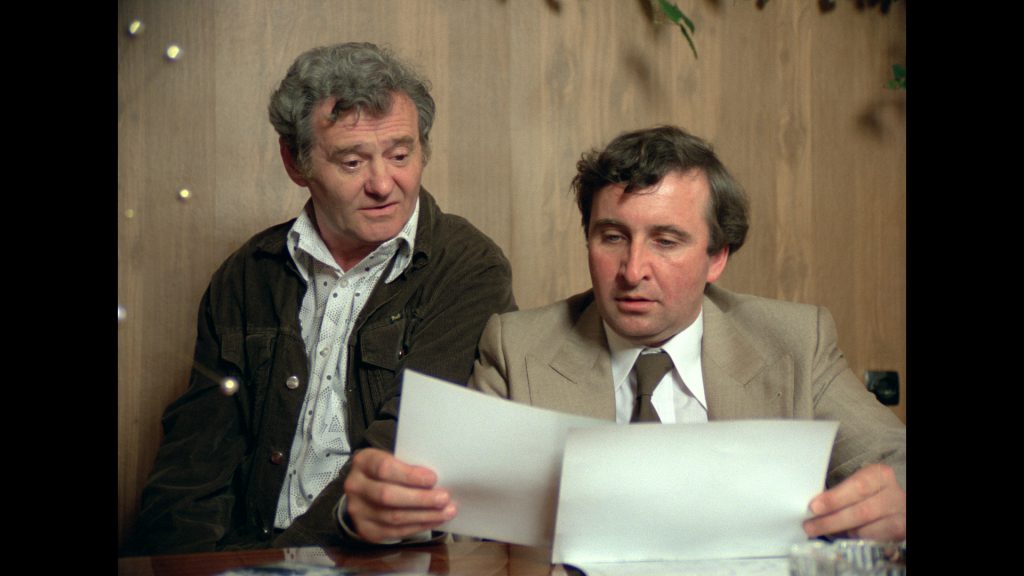 What Will You Do When You Catch Me?
dir.
Stanisław Bareja
1978
,
1 h 39 min
A satirical comedy of manners targeted against the absurdities of social, family and professional life in the reality of the Polish People's Republic. The adventures of director Krzakoski who tries to save his endangered position in a large company through an advantageous marriage. His bride-to-be is Danusia who is expecting his child and who is the daughter of a senior official. The director intends to take advantage of the situation, only… he needs to split with his own wife first.
The screenwriters adorned this loosely outlined plot with many funny scenes and jokes taking place among lazy labourers, talkative taxi drivers, people queuing in a shop and other bit characters. At every step people meander inside a specific world of real socialism and the appearances of a social life. The film is one of the best and most popular Polish comedies.
written by Stanisław Bareja, Stanisław Tym
director of photography
Jan Laskowski
music
Jerzy Derfel
production design
Allan Starski
costume design
Wiesława Starska
make-up
Halina Ber
sound
Nikodem Wołk-Łaniewski
edited by
Krystyna Rutkowska
cast
Krzysztof Kowalewski, Bronisław Pawlik, Stanisław Tym, Ewa Wiśniewska, Ewa Ziętek
production
Zespół Filmowy Pryzmat
production manager
Tadeusz Karwański
Movie - Festival Programme
| | | | | BUY |
| --- | --- | --- | --- | --- |
| | | | | BUY |
| | | | | BUY |
| | | | | BUY |
| | | | | BUY |
| | | DAY 6 – 17th SEPTEMBER 2022 | | BUY |