70 years of Educational Film Studio at the 44th FPFF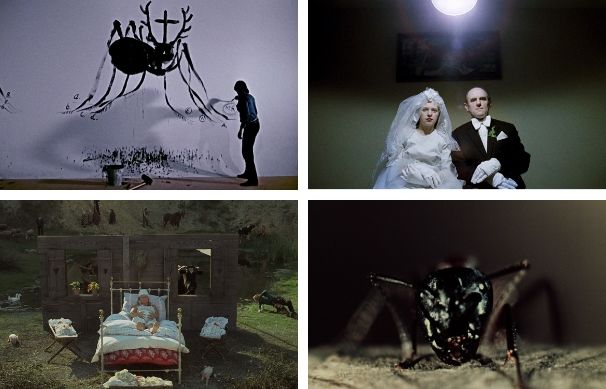 Since the end of the 1940s, Educational Film Studio has continued to fulfil its mission from its original seat on Kilinskiego 210 in Lodz, with 4500 films on various subjects produced by a few generations of filmmakers to its credit. To celebrate the jubilee, the audience of the 44th Polish Film Festival can see selected shorts released by the Studio.
I am very pleased that the 44th Polish Film Festival in Gdynia will sum up the rich achievements of "Oświatówka" in Łódź. I cordially invite cinema fans to two screenings on the occasion of the 70th anniversary of the establishment of the Educational Film Studio. And, although the choice of repertoire was extremely difficult (how to choose a dozen or so productions from almost 5 thousand?), you will definitely see unusual documentaries and nature films of great artists associated with the Studio – says Rafał Jóźwiak, president of the Educational Film Studio in Łódź.
Outstanding filmmakers of Polish film began their careers in the Studio, including: Wojciech Jerzy Has, Janusz Nasfeter, Krzysztof Zanussi, Zbigniew Rybczyński, Krzysztof Ptak, Jerzy Zieliński, Juliusz Machulski, Jacek Bławut, Grzegorz Królikiewicz, Marek Koterski, and Maciej Drygas (winner of the FELIX European Film Award for the film "Hear my cry" produced in the Studio).
The music for the films produced in the Studio was composed, among others, by Krzysztof Komeda, Krzysztof Penderecki, Wojciech Kilar, and Jan A.P. Kaczmarek. Many titles are considered Polish film classics today. The pictures produced at the Studio have won over 1,200 awards at national and international film festivals.
On the occasion of the 70th anniversary of the Educational Film Studio, we invite you to a unique jubilee screening, which includes eight short films:
"Men", dir. Grzegorz Królikiewicz, 1969, 9 minutes
"Glory to the bull", dir. Andrzej Papuziński, 1971, 12 minutes
"Modern Pentathlon", dir. Bogdan Dziworski, 1975, 9 minutes
"The Primer", dir. Wojciech Wiszniewski, 1976, 9 minutes

"Ant trails", dir. Stanisław Kokesz, 1952, 13 minutes
"There are no miracles", dir. Antoni Krauze, 1968, 16 minutes
"Girl with the Devil", dir. Piotr Szulkin, 1975, 16 minutes
"Hear my scream", dir. Maciej Drygas, 1991, 50 minutes
We will also present a block of selected films by Włodzimierz Puchalski, precursor of Polish nature film, on the 110th anniversary of his birth.
WFO jubilee screenings will be held in the auditorium of the Navy Museum in Gdynia. A detailed schedule will be announced on September 5. The sale of individual tickets for screenings will also start then.
The 44th Polish Film Festival will be held on September 16-21, 2019 in Gdynia.