A Film Walk of the 41st GFF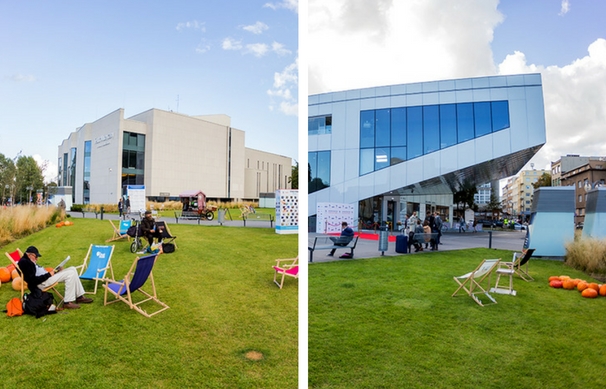 We invite the inhabitants of Gdynia and the surroundings as well as the Festival guests to a special Film Walk to Gdynia on account of the 41st Gdynia Film Festival. Participation in the walk is free of charge. It you want to get to know where Piotr Fronczewski used to go shopping, in which company Barbara Krafftówna was hired as a secretary or in what danger Stanisław Mikulski was – come! We will visit the places related to, among others, such films as: "Rapsodia Bałtyku", "Walet pikowy", "Ostatni po
Bogu" and series: " Czwarta władza ", "Aż po sufit", "Stawka większa
niż życie".
Film Walks is an initiative created by Liliana Kalita and Marek Baran.
The route of our Saturday Walk will be in the centre of Gdynia. Start: 24.09.2016 at 12:00 P.M. in front of the Gdynia Film Centre, Plac Grunwaldzki 2.
More information at www.fb.com/SpaceryFilmowe
Event website: https://www.facebook.com/events/1773205102960454/