Bookcrossing at the Festival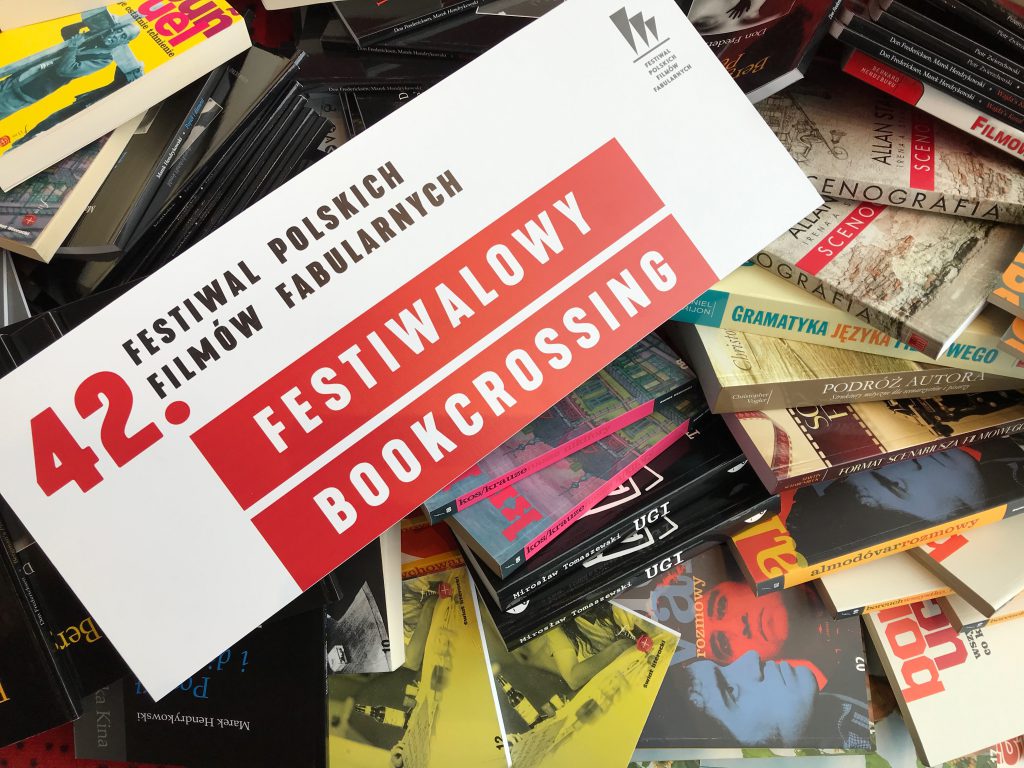 In between film screenings, on the way to a meeting, an exhibition and a debate… Have a sit, have a rest, take a book. In every place where the festival life in Gdynia is on – in the Musical Theatre, in the Gdynia Film Centre and in Multikino – look for interesting titles available as part of Bookcrossing at the Festival. Read, take the book with you, and when you are done –put it away in another place at the Festival – perhaps the same title will attract someone else too.

The idea of a wandering book was born in the beginning of the century in the United States. What is interesting, it was created not by a librarian but by… a software developer, Ron Hornbaker. He founded a website devoted to a campaign of "traveling books" which quickly spread over the world. In 2004, the term "bookcrossing" was included in the Oxford dictionary.
Bookcrossing at the 42nd Polish Film Festival means access to several dozen books, for example, from the "Cinema Classics" series, popularising the most outstanding achievements of the Polish film. Partners of the event are Wydawnictwo Naukowe Uniwersytetu im. Adama Mickiewicza, Wydawnictwo Wojciech Marzec, Wydawnictwo Czuły Barbarzyńca. After the Festival, the books donated by the Partners will be included in the collections of the Municipal Public Library in Gdynia.