Cielecka, Żurawski and the Archive of Smile visiting children in hospital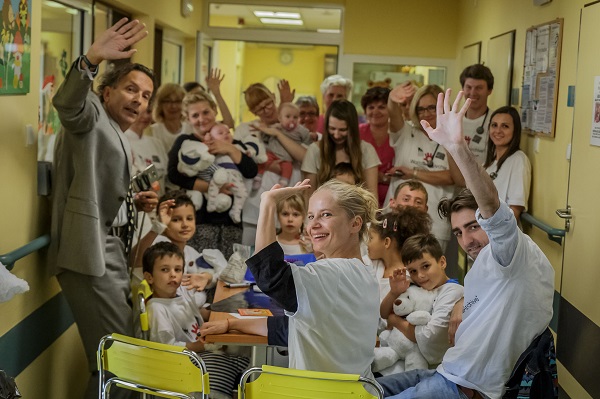 Magdalena Cielecka, Piotr
Żurawski and the President of the City of Gdynia Wojciech Szczurek as
well as Marek Wysoczyński – World Archive of Smile invite journalists to
a meeting with children at St. Vincent a Paulo Hospital: Wójta Radtkego 1, Gdynia, on Wednesday 21 September 2016 at 11.00 A.M.
The World Archive of Smile has been a part of the Gdynia Film Festival for many years. We will see drawings of smiles on the Festival posters but first and foremost, children will see them in the Gdynia hospital. The actors have their red carpet, Gdańsk lions and reporters. The sick children have, thanks to the Festival, the World Archive of Smile and unchangeably, the President of Gdynia, Wojciech Szczurek, their "moment of glory". Each year, we visit kids together with film stars and smile, as if enchanted, makes children the most important ones, makes them celebrities. The smile of filmmakers becomes the family, healing and educational smile. The initiative of Marek Wysoczyński, thanks to the Gdynia Festival, is also an unusual promotion of the Polish, Gdynia and Festival kindness.