Deadline for submissions to the 47th PFF until the end of May!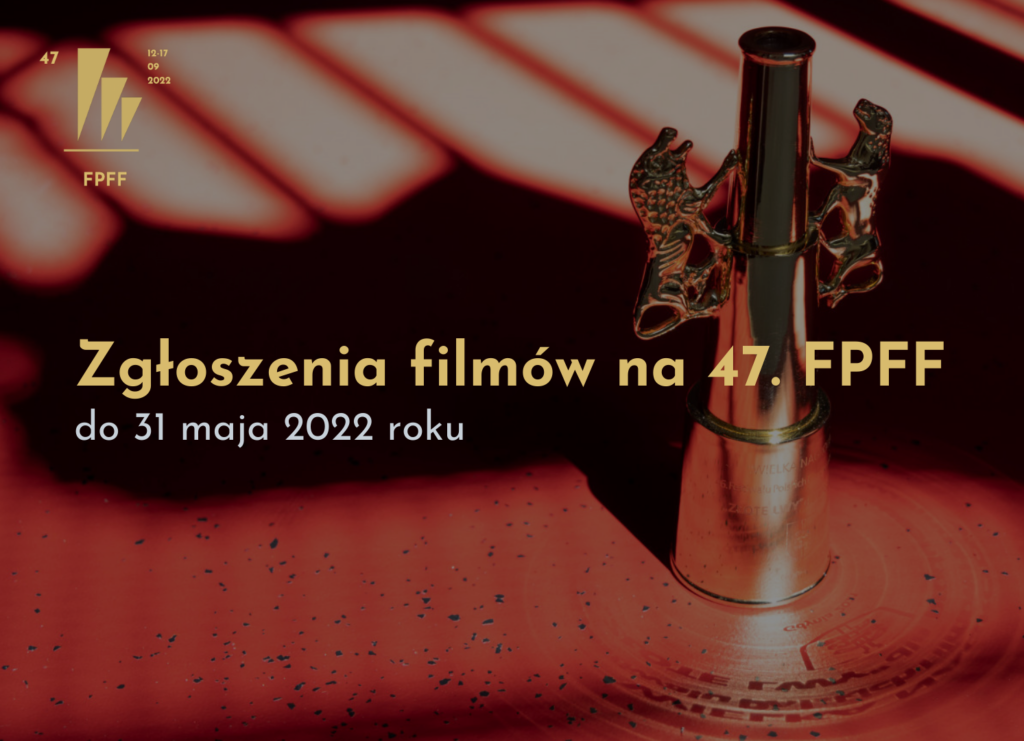 Main Competition, Short Film Competition and Microbudget Film Competition – call for entries for the latest Polish productions has already started. Films will compete for the awards of this year's edition of the Polish Film Festival in Gdynia in the three categories.
Eligible for all competitions are feature films produced in Poland in 2021 and 2022, which have not been submitted to the Festival's previous edition. Producers may submit their films until the 31st of May 2022.
Detailed rules of submissions and technical issues:  Rules for Submitting Films to the 47th PFF 
Submission Form: FORM
Other documents to download:
Rules and Regulations of the 47th PFF
Technical Appendix – 47th PFF
Appendix No 1 – 47th PFF
The 47th Polish Film Festival will take place between the 12th and 17th of September 2022 in Gdynia.