Double Platinum Lions at the 45th FPFF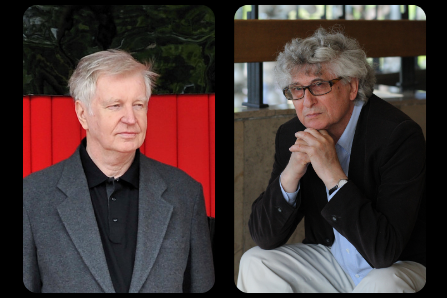 Two screenwriters and film directors, Andrzej Barański and Feliks Falk, are this year's laureates of Platinum Lions, the Gdynia Polish Film Festival award for lifetime achievement.
The Platinum Lions are awarded annually by the Organizing Committee of the Festival to honor the achievements of outstanding figures in Polish cinema. So far, it has been awarded to Andrzej Wajda, Jerzy Antczak, Sylwester Chęciński, Tadeusz Chmielewski, Tadeusz Konwicki, Janusz Majewski, Roman Polański, Witold Sobociński, Jerzy Wójcik, Jerzy Gruza, Jerzy Skolimowski. Last year, Krzysztof Zanussi joined this group.

This year's winners are peers, in the 1970s they studied together at the Film School in Łódź.

Andrzej Barański was born in 1941 in Pińczów. He studied at the Silesian University of Technology in Gliwice, and in 1973 he graduated from the National Film School in Łódź. His graduation film was the etude "Moon". Initially, he was involved in educational films at Wytwórnia Filmów Oświatowych (Educational Films Studio), then he focused on fiction. The author of lyrical film pictures of the Polish provinces, he is known for such titles as: "Woman from the Provinces" (1984), "By the River Nowhere" (1991), " Bachelor Life in a Foreign Country" (1992), "Two Moons" (1993 ), "Horror at Merry Marsh" (1995), "Several People, Little Time" (2005), "Heritage" (2011).

Feliks Falk was born in 1941 in Stanisławów. He is a graduate of the painting and graphics department of the Academy of Fine Arts in Warsaw (1966) and the directing department of the National Film School in Łódź (1973). Author of theater and television plays as well as radio plays. Member of the Polish Writers' Association. Lecturer at the screenplay writing course "Script Factory" operating at the Documentary and Feature Film Studio in Warsaw. The output of one of the most important creators of the Cinema of Moral Unrest includes, among others, famous and award-winning films: "Top Dog" (1978), "Chance" (1979), "And All That Jazz" (1981), "The Idol" (1984), "Hero of the Year" (1986), "A.W.O.L." (1993), "The Collector" (2005), "Joanna" (2010).
The 45th Polish Feature Film Festival will be held on December 8-12, 2020 in Gdynia.