Legal Culture at the 44th Polish Film Festival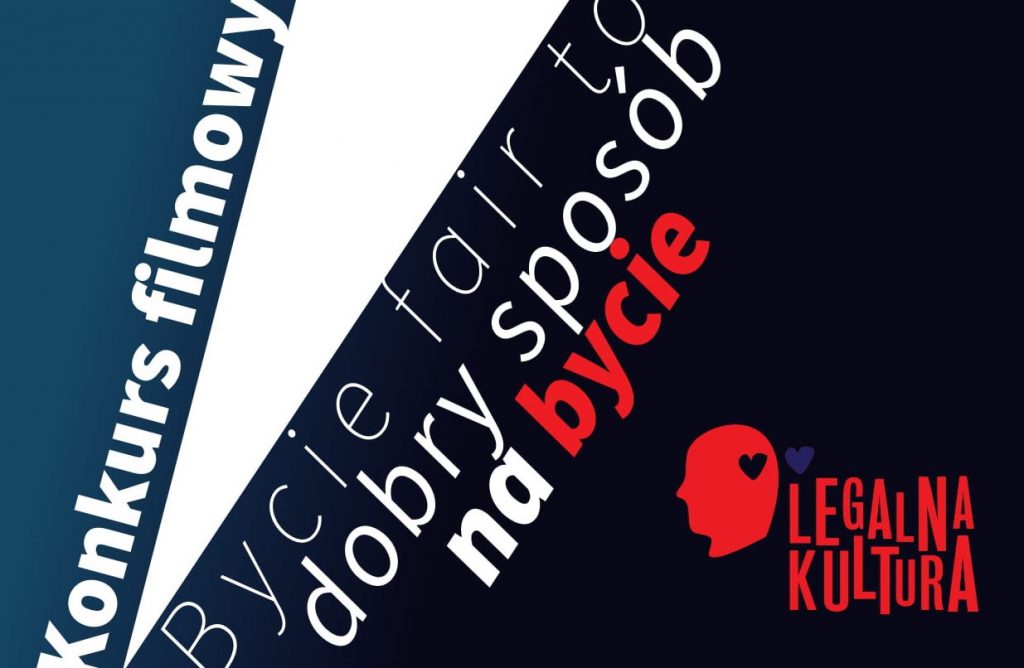 The next edition of the Legal Culture competition will take place During the 44th Polish Film Festival. "Being fair is a good way to be" is this year's slogan of the campaign. Submissions, short videos promoting conscious participation in culture, can be sent by September 10, 2019.
The Internet is a treasury of creators' work. It offers innumerable possibilities, it's filled with information, data and files. What for the Internet users is one of the many resources offered on the web, for creators is the result of hard work that can even be the work of their life. It is necessary to constantly talk about it and encourage to fight piracy – say the organizers of the competition.
Both amateur and professional filmmakers, natural or legal persons, as well as teams of creators can take part in the competition. Short, 1-minute movies themed "Being fair is a good way to be" can be animated, filmed with a mobile phone, and even with an old 16 mm camera. All materials used in the competition films – for example, music, films, photos, books, illustrations, games and others, must come from legal sources and not infringe on copyrights and personal rights of third parties.
The winners of the competition, who we will meet in Gdynia at the 44th Polish Film Festival, will receive financial rewards and Microsoft Surface GO. The awarded films will also be presented as official spots of Legal Culture as part of educational programs, during cultural events, on websites, on social media sites of Legal Culture, and in the media.

The deadline for submitting films is September 10, 2019. Works can be sent by traditional mail and e-mail to the address: konkursfilmowy@legalnakultura.pl.
Detailed information about the competition, mode of submission of works, and technical requirements are included in the Competition Regulations, available on the Legal culture website www.legalnakultura.pl.
The 44th Polish Film Festival will be held on September 16-21, 2019 in Gdynia.