Pre-war Cinema Treasures. A new section of the Gdynia Film Festival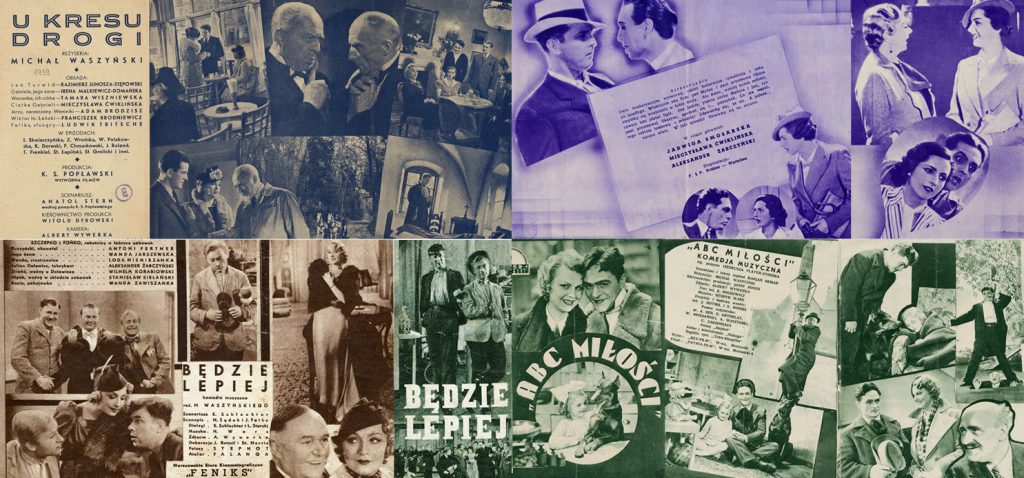 The Gdynia Film Festival extends its programme with a new out-of-competition section, organised together with the National Film Archive (Filmoteka Narodowa) – "Pre-war Cinema Treasures". The viewers of the 39. GFF will watch four Polish films from the interwar period: two comedies ("Alphabet of love" / "ABC miłości", 1935, "Happy Days" / "Będzie lepiej", 1936) and one melodrama ("At Paths End" / "U kresu drogi", 1939) by Michał Waszyński, the most famous director of those times, as well as the unusually popular comedy by Mieczysław Krawicz: "Jadzia" (1936) with the great star of the pre-war cinema – Jadwiga Smosarska. All the films have been digitally restored within the NITROFILM project implemented for a few years by the National Film Archive. The viewers will watch copies in the highest image and sound quality, enriched with extracts that have been unknown to the public until now.
"The pre-war cinema is a great time capsule: a black-and-white piece of amber including a sunken treasure in the form of a Poland that does not exist anymore. Although the majority of the films represent popular entertainment and not high art, they were loved by the audience and created on a level that even from the perspective of today's television and cinema should be considered high. This year, I would like to remind especially the figure of Michał Waszyński, this is why three of his films are present in the programme. Next year, thanks to the partnership cooperation with the National Film Archive, I hope to make the section even richer," says Michał Oleszczyk.
The screenings will be preceded with lectures by Michał Pieńkowski from the National Film Archive, which will be devoted to the history of cinematography and the restoration of film monuments. The section will be supplemented with a lecture by dr Marcin Adamczak (PhD) from the Adam Mickiewicz University in Poznań, which will be an attempt at revising a univocal and critical image of the pre-war cinema, as well as with a meeting with Łukasz M. Maciejewski, the author of the script to the planned feature film about Michał Waszyński.
The photographs come from the National Film Archive.