Saturday, 23rd September. The last day of the 42nd PFF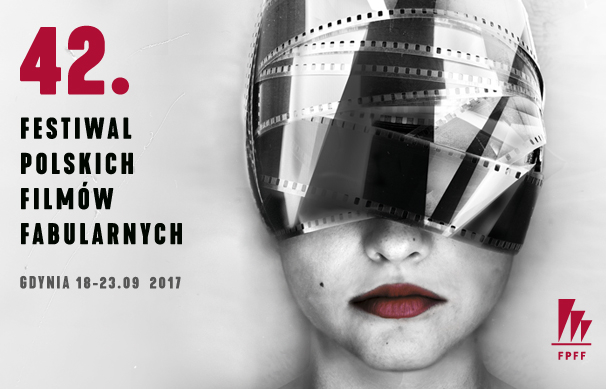 Before we get to know the verdict of the 42nd Polish Film Festival, you can still catch up on your film impressions. In the screening rooms of Multikino, on the New Stage of the Musical Theatre and in the Gdynia Film Centre, screenings of all the 17 films from the Main Competition have been planned for Saturday.

"JANUSZ MAJEWSKI. FILM – THE WOMAN OF HIS LIFE" BY ZOFIA TUROWSKA
There is no need to introduce Janusz Majewski, the winner of the 2016 Platinum Lions, to anyone. Thanks to Zofia Turowska's book entitled "JANUSZ MAJEWSKI. FILM – THE WOMAN OF HIS LIFE", the first biography of the director, we can get to know closer the director who emphasises his attachment to cinema, calling it one of the best things that happened to him in life. All the interested in meeting Janusz Majewski and the author of the book, Zofia Turowska, are invite to the meeting which will begin at midday in the Gallery / Bookshop of the Gdynia Film Centre. Paweł Huelle will host the event. Entrance to the event is free, no booking of seats is necessary.

The Great Gala of the 42nd PFF
The official Red Carpet Ceremony will begin at 6.00 pm, and an hour later – on the Large Stage of the Musical Theatre – the Gala of the 42nd Polish Film Festival. The prizes awarded by the Jury of the Main Competition and the Jury of the Visions Apart Competition as well as the Audience Award will be given out. Jerzy Gruza, director and film, theatre and television operator, will receive the Platinum Lions for life artistic achievements. Entrance to the event is invitation-only. We encourage everyone who cannot attend the ceremony in the Theatre to follow the television retransmission made by Telewizja Polska and broadcast at 10.20 pm on TVP2.

Exhibitions at the Festival
It is the last moment to visit the most of the Festival accompanying exhibitions. They include "Directors in Portrait" by Rafał Placek and "Bogdan Dziworski f/5.6", presented in the foyer of the Musical Theatre; "Krzysztof Ptak: Photographs" in the foyer of the New Stage of the Musical Theatre; the stand of "Walkiria Film Group" and "Birth of Stars" ELLE Magazine Exhibition in the Council of Europe Park. It is also worth taking a walk around Grunwaldzki Square to see the exhibition "Cinema and Theatre under Occupation" and the Łódź presentation entitled "City of Culture, City of Film" or the stands of Legal Culture. Two exhibitions remain in Gdynia for a longer period of time, to the end of September: "Andrzej Pągowski: Film Posters" in the Museum of the City of Gdynia and "Jerzy Kawalerowicz: 10th anniversary of death" in the Gallery of the Gdynia Film Centre.

Main Award in the "Filmowo na Bank" competition has been given out
The Finale of the "Filmowo na Bank" competition organised by PKO Bank Polski for children from care and upbringing centres has taken place in the Museum of the City of Gdynia. The task of the participants was to prepare a poster inspired with the slogan "Filmowo na bank". Selected works became inspiration for Andrzej Pągowski who, based on them, prepared an authorship version of the poster. Next, the works of the artist and the children were placed on the deckchairs exposed during the Festival. The deckchairs with Festival stars' signatures will be given to a charity auction by the Bank. The competition winner Ania Grubba, came to the ceremony together with her guardians and friends from "Na Wzgórzu" Children Home in Gdańsk. "Ania has very simply rendered the Bank that puts a lot of effort in helping film," said Andrzej Pągowski about the winning work. What was the winner's inspiration? Ania answered that during her visit at the Bank, she saw a poster promoting the campaign "PKO Bank Polski Biegajmy Razem", which she liked a lot. Photos from the finale of the competition: CLICK.
"Sharp Eye"? Competition for cinema lovers
Nikodem Dyzma taking over the position of the Chairman of Bank Zbożowy, Henryk Kwinto breaking into a bank and opening a safe, Ryszard Ochódzki withdrawing money from a London bank… There are many film scenes set in a bank. The ending of the 42nd Polish Film Festival in Gdynia is a good moment for a recollection of Polish films and participation in the "Sharp Eye" competition. All you need to do is send a title of a film where PKO Bank Polski is shown and answer the question: "Which one out of the Polish films do you consider as a production of all times and why?" – until 30th September 2017 to the address: bankomania@pkobp.pl. You can win… a popcorn machine Ariete 2954. Rules and regulations: click.