The 45th PFF will have an Artistic Director. Changes at the PFF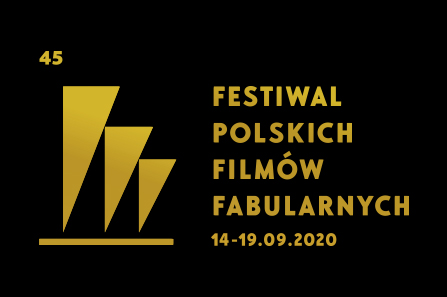 Restoring the function of Artistic Director and entrusting them with the main role when choosing competition films – these are the most important changes that await the Polish Film Festival in 2020. The new regulations were created after extensive consultations with the filmmakers community.
Regulations of the 45th Polish Film Festival were approved by the Festival Organising Committee on February 27, 2020. The new statutory provisions respond to the demands of filmmakers, already reported during last year's edition of the Gdynia Festival.
– We analysed all the comments and suggestions of the film industry representatives very carefully. The postulate that was raised most often was to restore the function of the Festival's Artistic Director, personally responsible for choosing films for the Main Competition. We want the basic criteria for selection of competition films to be their artistic value and professionalism of their creation. The regulations state this explicitly and clearly define the selection mode – emphasizes Leszek Kopeć, Festival Director.
Let us remind you that during the 44th Polish Film Festival in September 2019, Directors' Guild of Poland announced its proposition of regulations. Also later, the Guild forwarded further changes to the Organising Committee.
As part of the consultation, there was also a meeting organized by the Polish Filmmakers Association, in which representatives of the following institutions took part: the National Chamber of Audiovisual Producers, the Polish Association of Editors, PSC Polish Society of Cinematographers, Polish Women in Film, Producers Guild of Poland, Screenwriters Guild of Poland, ZASP the Association of Polish Theatre, Film, Radio and Television Artists, and the Guild of Polish Film, Television and Theatre Make-up Artists.
Festival Regulations are available the Polish Film Festival website. LINK
Selecting the Artistic Director
We will know the name of the Artistic Director by mid-May 2020. The selection will be made by the Contest Committee, whose members will be selected from the previous winners of Golden and Silver Lions. By mid-March, the members of the Committee will be selected by the Program Council of the Festival, composed of recognized Polish filmmakers. The Council, as an advisory body to the Organizational Committee, has been operating since 2013.
Selecting films for the competitions
One of the most important tasks of the Artistic Director will be selecting films for the Main Competition and the Short Film Competition. The person performing this function will be supported with reccomendations of selection teams appointed by him or her.
A maximum of 16 films may qualify for the Main Competition. The Artistic Director will indicate 12 of them and his decision will be final. The Organizational Committee may add up to 4 films to the competition pool. As in previous years, the selection of films for both competitions will take place in May, and the selection results will be announced in July.
The 45th Polish Film Festival will be held on September 14-19, 2020 in Gdynia.