The last film of 36th PFF has been announced!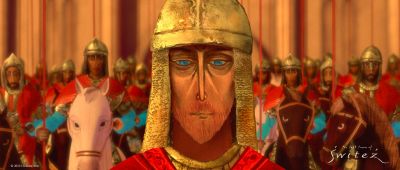 The film is an adaptation of a romantic ballad by Adam Mickiewicz with the same title. It tells a story of a mysterious lake, at the bottom of which lies the enchanted medieval city. "Świteź" is an apocalyptic tale of destruction, miracles, the ongoing battle between good and evil, faith and hope.
The film is set in two time levels – in the time when Mickiewicz lived and in the Middle Ages, when, according to legend, the city of Świteź sunk.
The film takes the elements of oil painting and tempera painting into 3D space, combines classical animation's means of expression with computer effects and computer animation, making it all dependent on music, composed specially for the film for symphony orchestra and choir. Everything results in a very expressive and aesthetically unique effect. "Świteź" is a modern combination of literature, painting, music and animation.