Tomasz Kolankiewicz: we create a vogue for Polish cinema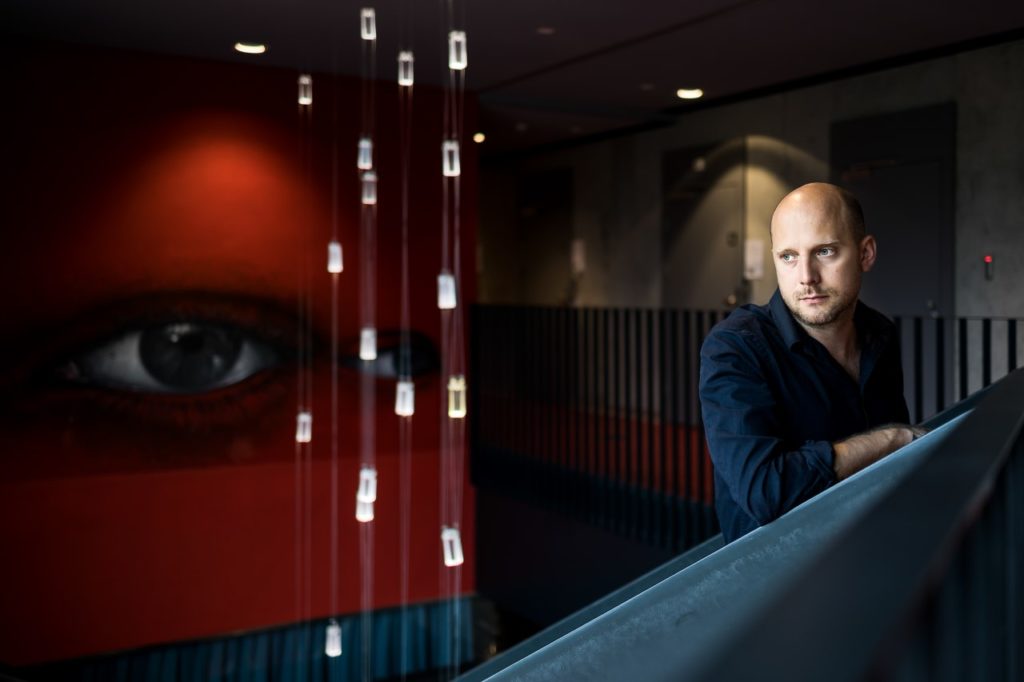 We talk to Tomasz Kolankiewicz, the Artistic Director of the Polish Film Festival in Gdynia, about the organisation of the festival in the era of pandemic, this year's competition selection, as well as an intergenerational discussion about Polish cinema and the challenges it faces. 
Last year, so in very uncertain times, you were elected the artistic director of the festival in Gdynia. In retrospect, how do you evaluate the work on that pandemic festival? 

Tomasz Kolankiewicz: Last year turned out to be extremely difficult, I admit it. It was my first festival as an artistic director, and the reality of the pandemic put the organisation of the event into question. Paradoxically, however, I recall it as an interesting challenge. The crisis situation meant that I had the opportunity to meet the festival and its team in different, unusual conditions. Each of us had to face new challenges and we had to get to grips with these unfavorable circumstances together. So it was a different festival compared to the previous ones, but let's not forget that the pandemic continues. We still operate in conditions of restrictions, with all sanitary requirements. And besides, we are still sticking to the hybrid model. We are returning to the cinemas, but we are also offering a lot of things to viewers online.
It seems to me that this was probably the main problem of last year's festival: empty cinemas, which had been bursting at the seams in previous years.
TK.: That's true. In my opinion, it's most of all participation that constitutes film festivals. It may sound bombastic, but participation in culture and a conversation about art are, in my opinion, necessary for the proper functioning of a modern democratic society.
Last year, you emphasised that the function of artistic director not only involves the selection of films for the festival programme, but also involves the necessity to initiate long-term changes in Gdynia. What changes have you tried to make? 
TK.: First, as I said, the pandemic itself forces us to make changes. However, among the changes introduced by me, which I hope will be carried out this year, is the expansion of Gdynia Industry, i.e. the industry events. It is important to create a space within the festival where the industry could meet each other and talk about what will be created in Polish cinema in the near future.
Another idea was to develop a trend that has been visible for some time, i.e. opening the festival to new artists. We have a record number of second films in the Main Competition, we have a wonderfully staffed Short Film Competition. At the same time, I wanted to juxtapose this youth with the classics, and thus create a platform for an intergenerational discussion about cinema. We have significantly expanded the Pure Classics section and added many accompanying events.
Indeed, this year Bad Luck by Andrzej Munk opens the festival. 
TK.: The opening film is my conscious choice. I really like viewing myself in the old cinema, looking for connections with the contemporary times. And I think Bad Luck in our hard – for many reasons – times, provides topics for discussion and reflection. This choice was dictated for one more reason, and it is a double anniversary: the centennial anniversary of Andrzej Munk's birthday and the 60th anniversary of his death. This year, we present a complete retrospective of his feature films. I hope it will be an excuse to rediscover this incredibly interesting, yet forgotten director. By the way, there are more events. The programme includes, among others Krzysztof Kieślowski's film, accompanied by an exhibition prepared by the National Centre for Film Culture in cooperation with the IN SITU Contemporary Art Foundation, as well as a special screening of Andrzej Żuławski's On the Silver Globe and the documentary Escape to the Silver Globe by Kuba Mikurda, which brings the story of this film's creation.
There is no doubt, however, that everyone's eyes are focused primarily on the competition sections. I wonder what kind of logistics was hidden behind this year's selection of films.
TK.: Just like last year, as an artistic director, I took advantage of the possibility given to me by the rules and regulations and set up teams that were to assist me in selection making. I focused on people specialising in various fields. As I appreciate the opinion of filmmakers, I invited Janusz Zaorski and Paweł Maślona – representatives of two generations of filmmakers to cooperate in the selection of the Main Competition. Together with them, I was supported by Adriana Prodeus and Paulina Kwiatkowska, film theorists. In addition, I was assisted in the selection of the Short Film Competition by a film scholar Diana Dąbrowska and Maciej Gil – a cinema historian, Cracovian picture goer, and film society member. I have a feeling that working in such a polyphony – very diverse team in terms of gender, age and sensitivity – has made it possible to make a selection that presents the broadest spectrum of possibilities of Polish cinematography.
And how do you evaluate these possibilities today?
TK.: For several years, Polish arthouse cinema has definitely been on a roll and is doing quite well. Our films are included in the selection of the most prestigious festivals in the world, such as Cannes, Venice, Berlinale. What is also pleasing is the diversity of these productions, both understood through various conventions in which our filmmakers create, as well as production models. Recently, Polish cinema has been provided with opportunities for cooperation with streaming platforms. I think that this may be a chance for an even wider presence on foreign markets, but you need to pay attention and remember what we have managed to achieve on the domestic market. 
Some argue that streaming can become the final nail in the coffin for traditional cinemas during the global pandemic. What do you think about such a scenario? 
TK.: As a filmgoer and film historian, I look at it this way: cinema has already had over one hundred and thirty years of history, and during that time it has undergone tremendous changes. Sound was introduced, followed by colour, meanwhile television came on. Then there was the digital breakthrough that triggered a different form of registration. Today, however, each of us carries a screen in their pocket. And yet, by some fortune, cinema has always adapted to these revolutions. Cinema will change, undoubtedly, but it is unlikely to become extinct. 
This shows, for example, the viewers' interest in the festivals returning after more than a year of break. Cinema lovers showed up in crowds to the stationary edition of Nowe Horyzonty or Millennium Docs Against Gravity. And what is the role of the festival in Gdynia in comparison with them?
TK.: Gdynia plays a completely different role. This event gives the opportunity to meet and talk about Polish cinematography, and above all, it translates into cinema attendance results. Winning a laurel, being noticed in this place, has an impact on the interest of the audience. Gdynia, like no other event, guarantees a promotional space for native artists. In other words: we create a vogue for Polish cinema. 
INTERVIEWER: Mateusz Demski
Tomasz Kolankiewicz
film expert and film historian, curator of film series, hosting lectures and talks about film.As a film programmer, he has many years of experience in working with television, film festivals, cinemas and cultural institutions. He is the author of several dozen film reviews, including: Polish and foreign reviews of women's cinematography, Swedish and American silent cinema, world horror cinema and several retrospectives of Polish genre cinema.In the years 2008–2017 he was the TV editor at the TVP Kultura film editorial office.