TVP invites to "The Gateway of Europe"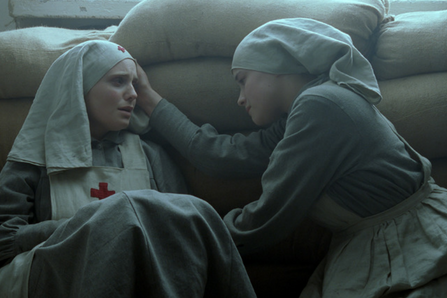 A screening of a digitally reconstructed drama entitled "The Gateway of Europe" (1999) directed by Jerzy Wójcik will be one of the most important events of the 43rd Polish Film Festival. The film has been include in the programme of the film section dedicated to the 100th anniversary of Poland's independence. Telewizja Polska SA invites to the special screening.

The film is set in January 1918, on a stretch between the Masurian Lake District and peat bogs of Polesie – the land once traversed by the Napoleonic army on its way to Moscow, then by Tsarist soldiers moving to the west and by the Bolshevik army after the revolution. The titular Gateway of Europe is a place with an old manor house adapted into a Polish army hospital. Three young paramedics of the Red Cross – Zosia, Hala and Irena – decide that their place is in the field hospital in Cichinicze. The film was awarded, among others, for costumes and cinematography at the PFF in 1999. Its author – the director, cinematographer, screenwriter and teacher, Jerzy Wójcik – received the Platinum Lions for the entirety of work in 2012.
The screening will be held in the Warszawa screening room of the Gdynia Film Centre on Thursday, 20th September 2018, at 5.00 pm. It will be accompanied with an introduction attended by the outstanding Polish cinematographer Witold Sobociński and a Member of the Board of TVP Maciej Stanecki. The TVP special screening is invitation-only.
The 43rd Polish Film Festival will be held from 17th to 22nd September 2018.