Ari Folman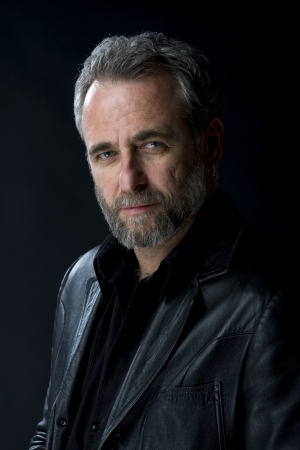 In the middle of the 80s, after coming back from the army, Ari set off with his backpack on a journey around the world he has always dreamed of. However, after two weeks and two countries, he reached a conslusion that he is not made for travelling so he settled in a small guest house in the South-East Asia. From there, he started writing letters to his friends, describing his fictional journey. After a year spent on putting on paper fruits of his margnificent imagination, Ari decided to come back home and apply to a film school. His diploma film "Sha'anan Si" (1991) was a documentary depicting his close friends who lived in hiding on the verge of mental breakdown during the Iraqi bombarding of Tel Aviv at the time of the Gulf War. His work resulted in a comic and preposterous film awarded by Israeli Film Academy as the best documentary.
During years 1991-1996, Ari shot television documentray coverage, mainly from occupied areas. In 1996, he wrote a screenplay and directed a feature film "Saint Clara" based on the book by a Czech writer Pavel Kohout. The picture achieved seven Israeli Film Academy awards among which were the prize for the best direcor and for the best film. "Saint Clara" opened the Panorama at the Berlinale Festival and won People's Choice Award. The film was shown in the USA and Europe, where it met with positive reviews from critics. Ari continued directing documentary TV series with much success. In 2001, he took a break to start working on his second feature film. "Made in Israel" is a fantasy-futuristic tale where the action centers around the pursuit of the last living Nazi. Folman wrote screenplays for a few good Israeli TV series, including accoladed "In Therapy" ("Be Tipul") on which the HBO production "In Treatment" is based.
Ari took his first steps in animation when working on a TV series "The Material That Love Is Made Of". Its every episode begins with a five-minute animation showing scientists who present their theories about the evolution of love. This succsessful attempt of documentary animation pushed Ari to create a unique form of "Waltz with Bashir". Inspired by a true story, the film is the director's journey through his imagination to retrieve the missing details of the Lebanon War in the middle of the 1980s. Ari was convinced that the only way to depict his quest was to use the imagination-fueled animation. The film won numerous international awards, among many, the Golden Globe Award, the César Award, the Directors Guild of America Award. It was also nominated to the Oscar for the best foregin film in 2009.