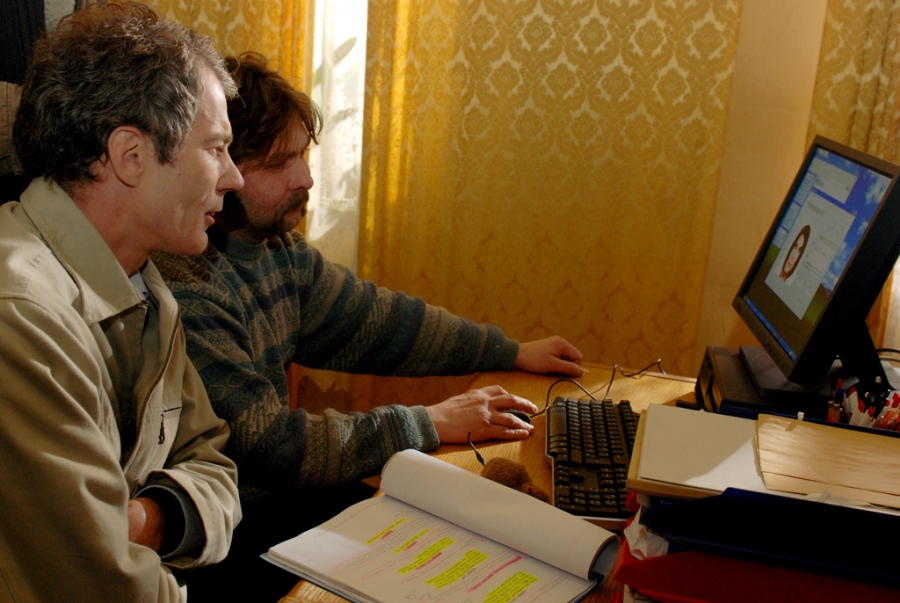 Basia from Podlachia
A bitter comedy of manners with a bit of a love story. Dutchman Evert is fascinated by the romantic image of Polish women created by the Internet. Therefore, he decides to find a wife in Poland.
The film shows in a satirical way differences in perceiving the contemporary world by people from Eastern and Western Europe. One way to find the right candidate is… having a casting.The absurdity of everyday life, which we don't want to see, with every moment shows more and more in this story about the meeting of different sensibilities.
Written by: Aleksander Dembski, Daniel Odija, Marcin Wołkowicz
Director of photography: Adam Nocoń
Production design by: Anna Koseska, Barbara Koseska
Sound: Jarosław Bajdowski
Editing: Marek Wlezień
Costume design by: Elżbieta Ciszewska
Make-up: Olga Dackiewicz
Cast: Michael Austrup, Arkadiusz Cyran, Joanna Turkowska
Production manager: Adam Papliński
Produced by: Polish Filmmakers Association/ Munk Studio
Producer: Jacek Bromski, Dariusz Gajewski, Ewa Jastrzębska – SFP/Studio Munka
Co-produced by: Telewizja Polska S.A., Andersa Street Art And Media
Executive producer: Andersa Street Art And Media – Bożena Krakówka
Distributed by: Polish Filmmakers Association – Munk Studio
World sales: Polish Filmmakers Association – Munk Studio
Legend
Przegląd Polskiego Kina Niezależnego
Movie - Festival Programme
| | | DAY 1 – 20th SEPTEMBER 2021 | | BUY |
| --- | --- | --- | --- | --- |
| | | DAY 2 – 21st SEPTEMBER 2021 | | BUY |
| | | DAY 3 – 22nd SEPTEMBER 2021 | | BUY |
| | | DAY 4 – 23rd SEPTEMBER 2021 | | BUY |
| | | DAY 5 – 24th SEPTEMBER 2021 | | BUY |
| | | DAY 6 – 25th SEPTEMBER 2021 | | BUY |