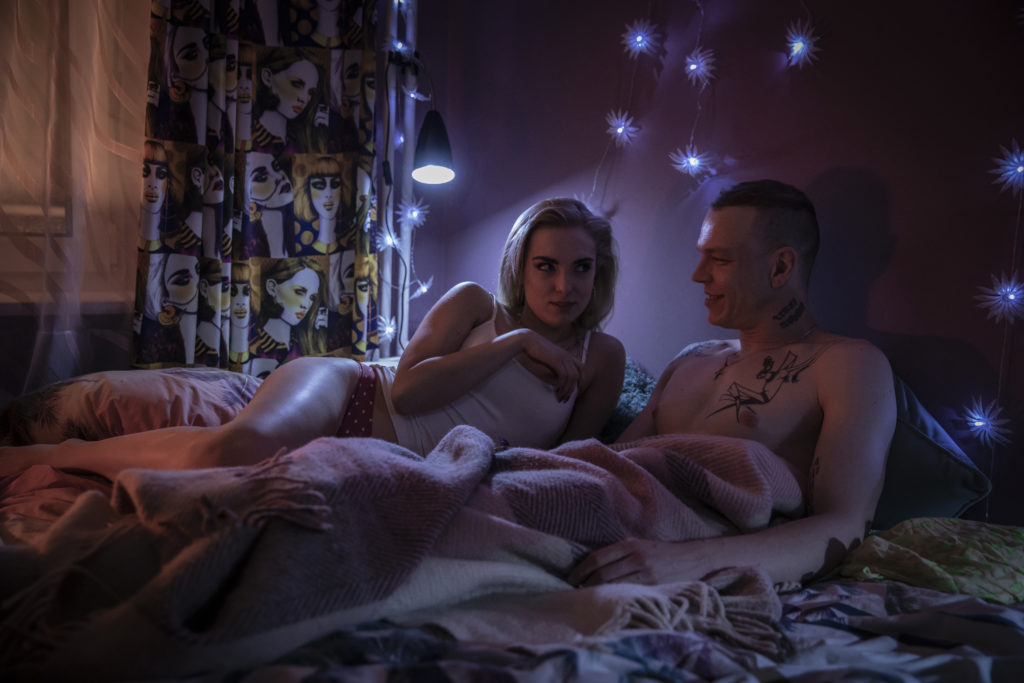 Other People
dir.
Aleksandra Terpińska
2021
,
1 h 36 min
At first glance Kamil and Iwona have nothing in common. Iwona is the bored and unhappy wife of Maciek, living in credit-purchased luxury. Kamil is 32, has a sexy girlfriend Anecia, but still lives with his mother in a neighborhood of large blocks of flats, dreaming of a rapper career and doing random jobs. His relation with Iwona is seemingly meaningless, but because of it they will both see their life choices and people from a different perspective. In their everyday life the characters are accompanied by an observant narrator.
The film is the director's feature-length debut.
directed by: Aleksandra Terpińska
written by: Aleksandra Terpińska, based on Dorota Masłowska's book
director of photography: Bartosz Bieniek
music: Marek Aureliusz Teodoruk
production design: Anna Marzęda
costume design: Weronika Orlińska
make-up: Daria Siejak
sound: Grzegorz Kucharski, Marcin Kasiński, Kacper Habisiak
edited by: Magdalena Chowańska
casting by: Paulina Krajnik
cast: Sonia Bohosiewicz, Jacek Beler, Magdalena Koleśnik, Beata Kawka, Marek Kalita, Sebastian Fabijański
production: Madants
producers: Beata Rzeźniczek, Klaudia Śmieja-Rostworowska
co-produced by: Moderator Inwestycje, Film Produkcja, Warner Bros. Entertainment Polska, Mazowiecki i Warszawski Fundusz Filmowy, Abstraction Plan, Canal+ Polska S.A., Aneta Graff-Dąbrowska, Alcatraz Films
executive producer: Beata Rzeźniczek
production manager: Magdalena Pietrowska
co-financed by: Polski Instytut Sztuki Filmowej
distributed by: Warner Bros. Entertainment Polska
Legend
Microbudget Film Competition
Movie - Festival Programme