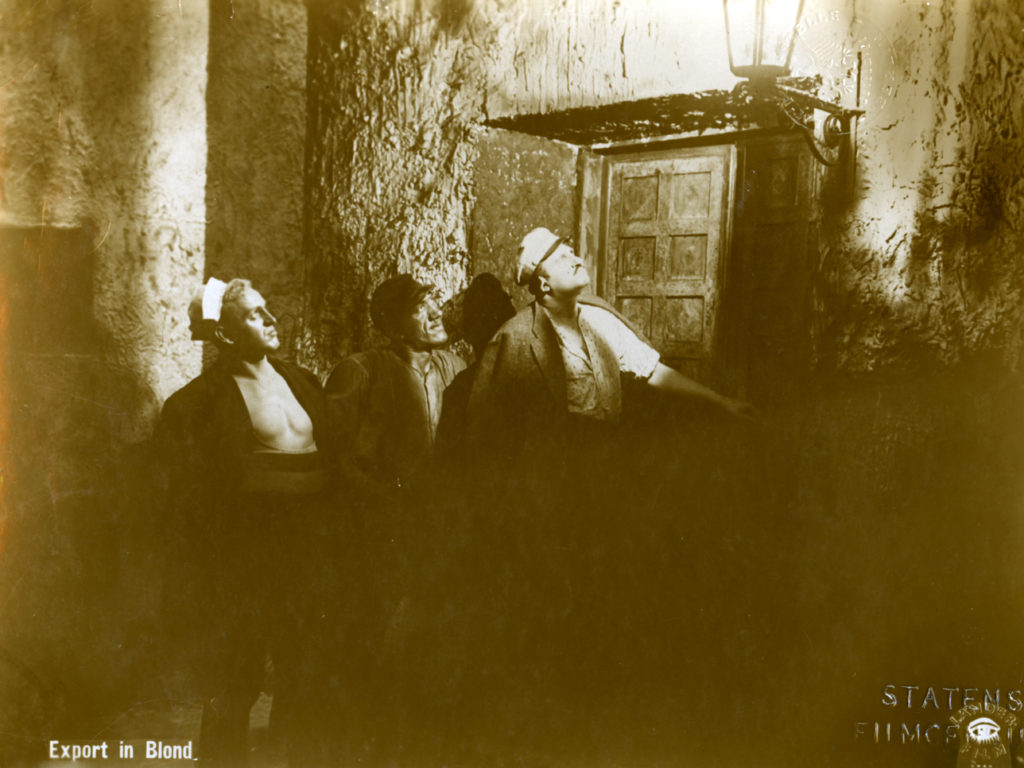 Path of Shame
dir.
Mieczysław Krawicz, Alfred Niemirski
1929
,
1 h 37 min
An international group of women traffickers is increasingly active in Poland. At a Warsaw dance school, they tempt young women with the possibility of being cast by an American film studio. What the gang doesn't know is that among the students, there is a secret police agent.
Inspired by the Polish Committee for Combating Trafficking in Women and Children, the film is an adaptation of Antoni Marczyński's novel. One of the first Polish interventional and socially engaged propaganda films, it combines an important issue with an action-packed storyline. Some of the scenes were shot in Gdynia.
At the 46th Polish Film Festival in Gdynia, Tomasz Chyła Quintet will improvise during the screening of Path of Shame. It will not be a regular concert, but a musical spectacle based on modern experimental music arranged specifically for the Festival.
directed by: Mieczysław Krawicz, Alfred Niemirski
written by: Anatol Stern
director of photography: Albert Wywerka
production design: Józef Galewski
make-up: Konrad Narkiewicz
cast: Maria Malicka, Wanda Zawiszanka, Zofia Batycka, Maria Wrońska, Bogusław Samborski, Lech Owron, Jan Szymański, Seweryna Broniszówna, Władysław Walter, Jerzy Kobusz, Henryk Rzętkowski, Justyna Czartorzyska, Antoni Cwojdziński, Stanisław Sielański, Zygmunt Chmielewski, Leopold Morozowicz
production: Star-Film
production manager: Alfred Niemirski
Legend
Microbudget Film Competition
Movie - Festival Programme
| | | DAY 1 – 20th SEPTEMBER 2021 | | BUY |
| --- | --- | --- | --- | --- |
| | | DAY 2 – 21st SEPTEMBER 2021 | | BUY |
| | | DAY 3 – 22nd SEPTEMBER 2021 | | BUY |
| | | DAY 4 – 23rd SEPTEMBER 2021 | | BUY |
| | 20:30 | Path of Shame | GCF - Sala Warszawa | |
| | | DAY 5 – 24th SEPTEMBER 2021 | | BUY |
| | | DAY 6 – 25th SEPTEMBER 2021 | | BUY |