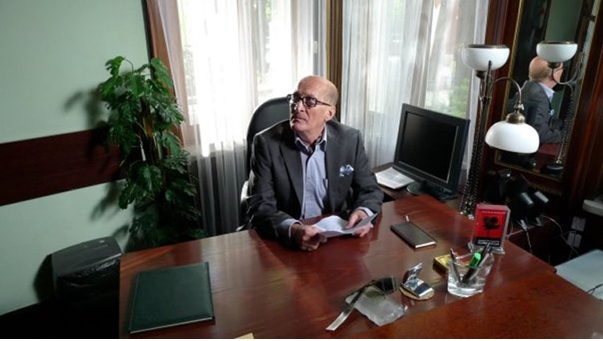 Robert Mitchun is Dead
dir.
Olivier Babinet, Fred Kihn
2010
,
1 h 31 min
Arsene, a manager, former rock guitarist and kleptomaniac, sets out on a crazy journey – his only hope. With a gun in his hand he steals a car and, disappointed by his failures, begins a trip to the North Pole. He wants to meet a famous director and change his own lot.
Written by: Olivier Babinet, Fred Kihn
Original Title: Robert Mitchum est mort
Polish Title: Robert Mitchum nie żyje
Director of Photography: Timo Salminen
Music: Etienne Charry
Production Design by: Joanna Białousz, Laurent d' Herbecourt
Sound: Łukasz Krzemiński
Costume Design by: Aneta Brzezik
Make-up: Janusz Kaleja
Produced by: Ferris & Brockman, Studio Agart
Producers: Igor Wojtowicz, Dawid Szurmiej
Country & Year of Production: Poland, Belgium, France 2010
Cast: Olivier Gourmet, Pablo Nicomedes, Bakary Sangare, Danuta Stenka, Wojciech Pszoniak, Ewelina Walendziak, Andre Wims
Length: 91 min.
Legend
Przegląd Polskiego Kina Niezależnego
Movie - Festival Programme
| | | DAY 1 – 20th SEPTEMBER 2021 | | BUY |
| --- | --- | --- | --- | --- |
| | | DAY 2 – 21st SEPTEMBER 2021 | | BUY |
| | | DAY 3 – 22nd SEPTEMBER 2021 | | BUY |
| | | DAY 4 – 23rd SEPTEMBER 2021 | | BUY |
| | | DAY 5 – 24th SEPTEMBER 2021 | | BUY |
| | | DAY 6 – 25th SEPTEMBER 2021 | | BUY |