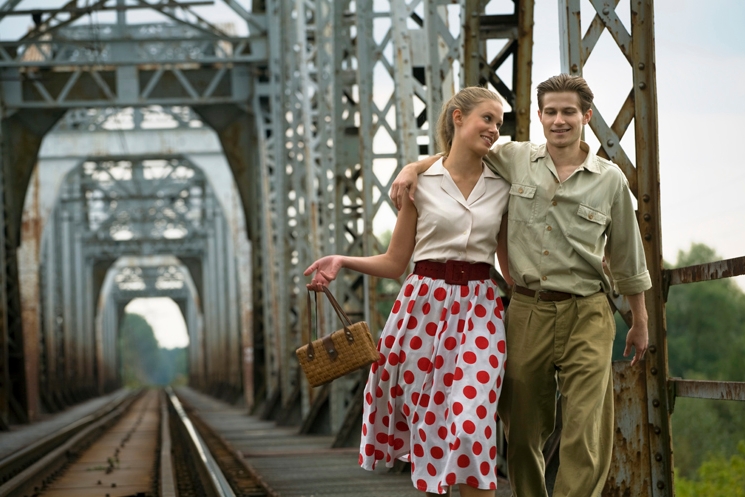 Her life is coming to an end. His adulthood has just began. The fate will mock them cruelly. The main character is not only fictional Marta but also an actress who plays her. Krystyna Janda's personal monologues are a record of emotions and events accompanying her husband's death. It's a multidimensional story about love that sometimes comes too late and death that always comes too early. The adaptation of two short stories: "Sweet Rush" by Jarosław Iwaszkiewicz and "Rendelés előtt" by Sandor Márai.
Written by: Andrzej Wajda
Director of photography: Paweł Edelman PSC
Music by: Paweł Mykietyn
Production design by: Magdalena Dipont
Interior design by: Wiesława Chojkowska
Sound: Jacek Hamela
Editing: Milena Fiedler PSM
Costume design by: Magdalena Biedrzycka
Make-up: Marcin Rodak
Production manager: Ewa Brodzka
Produced by: Akson Studio
Producer: Michał Kwieciński
Co-produced by: Telewizja Polska SA, Agencja Media Plus
Distributed by: ITI Cinema
World sales: Les films du Losange
Country and year of production: Poland, 2009
Cast: Krystyna Janda (Marta), Jadwiga Jankowska-Cieślak (friend), Jan Englert (doctor), Paweł Szajda (Boguś), Julia Pietrucha (Halinka), Roma Gąsiorowska (housekeeper)
Length: 85min.
Movie - Festival Programme
| | | | | BUY |
| --- | --- | --- | --- | --- |
| | | | | BUY |
| | | | | BUY |
| | | | | BUY |
| | | | | BUY |
| | | DAY 6 – 17th SEPTEMBER 2022 | | BUY |