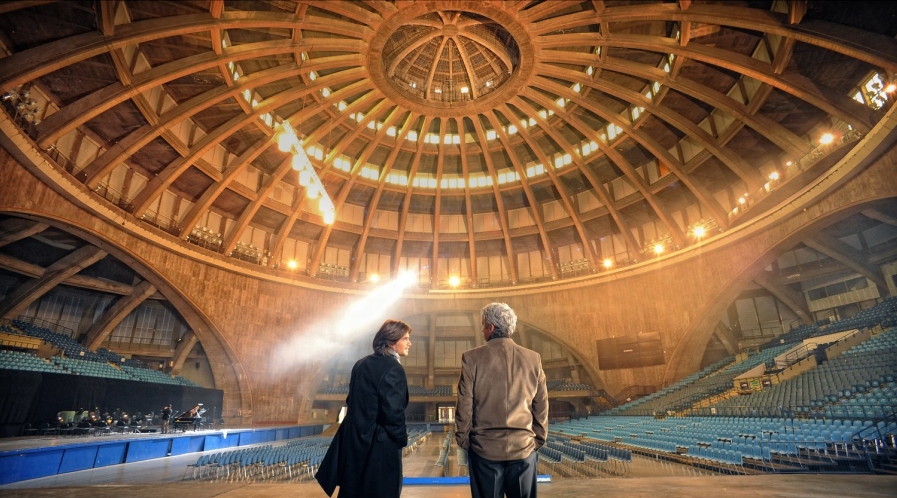 As he cannot withstand the pressure of his mother and calculating agent, Oliver, a young American pianist of Polish descent, after the split-up with his wife comes to Poland and breaks off his concert tour contract. He loses everything, especially his recognition and a promising career. In a hotel bar he meets Frank, a former maths teacher and a passionate gambler and horse-racing enthusiast. Frank introduces Oliver to the world of his passion, shows him that everyone can "live their own life". During horse-racing in Baden-Baden, the young American meets a world-renowned juryman of piano competitions, Professor Karloff. The man tells Oliver that he is the one who took away the victory from the young pianist during the Frederick Chopin Piano Competition in Warsaw. Now the professor offers him a deal that will make him rich and famous. Will Oliver yeld to temptation?
Polish Title: Wygrany
Written by: Wiesław Saniewski
Director of Photography: Piotr Kukla, Piotr Sobociński
Music: Carlos Libedinsky
Production Design by: Grażyna Molska
Sound: Paweł Łuczyc-Wyhowski
Film Editing: Jarosław Barzan
Costume Design by: Anna Szyszka
Make-up: Beata Matuszczak
Production manager: Andrzej Stachecki
Produced by: Saco Films
Producer: Grażyna Molska
Co-produced by: Society For Arts, Odra Film, Andrzej Niżnik, BBF Investments, Divizion, WFDiF, Equus Polska, Toya Studios
Distribution: Forum Film
Country & year of production: Poland 2011
Main Female Part: Grażyna Barczewska
Main Male Part: Paweł Szajda, Janusz Gajos
Supporting Female Part: Marta Żmuda, Adelajda Konieczna
Supporting Male Part: Wojciech Pszoniak
Length: 110 min.

Legend
Przegląd Polskiego Kina Niezależnego
Movie - Festival Programme
| | | | | BUY |
| --- | --- | --- | --- | --- |
| | | | | BUY |
| | | | | BUY |
| | | | | BUY |
| | | | | BUY |
| | | DAY 6 – 17th SEPTEMBER 2022 | | BUY |