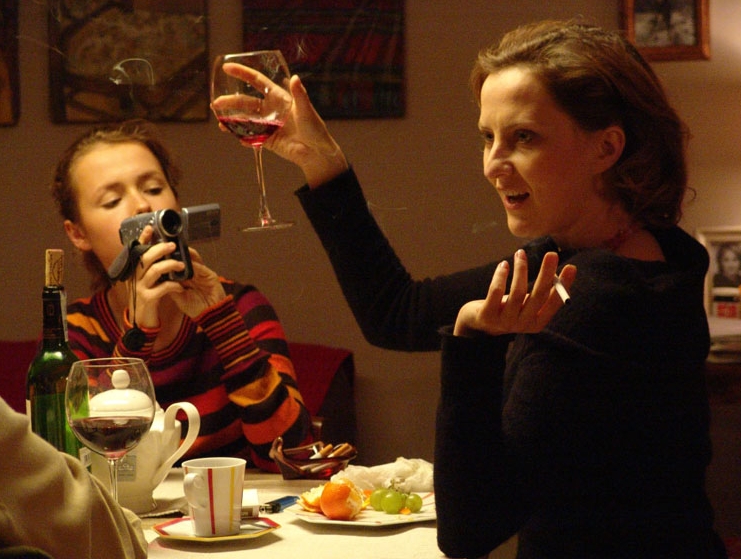 What It's Like to be My Mother
dir.
Norah McGettigan
NULL
,
0 h 30 min
Since the accident three years ago, Monika is sitting on a wheelchair. She's not giving up and fights to live like regular able-bodied people. Her daughter Julia films every moment they spend together. The film she creates unlocks in them so far hidden feelings.
Written by: Norah McGettigan
Director of photography: Marius Matzow Gulbrandsen
Production design by: Joanna Pęzińska
Sound: Barbara Domaradzka, Piotr Domaradzki
Editing: Małgorzata Orłowska, Mariusz Kuś
Costume design by: Marta Skajnowska
Production manager: Agata Golańska
Produced by: Polish Filmmakers Association, TVP Kultura
Co-produced by: Keep in Country Production
Executive producer: Katarzyna Ślesicka, Anna Wydra
Distributed by: Wajda School (Joanna Skalska)
World sales: Wajda School (Joanna Skalska)
Country and year of production: Poland, Irlandia 2007
Cast: Iza Kuna (Monika Motyka), Olga Frycz (Julia Motyka), Wojciech Mecwaldowski (taxi driver), Katarzyna Chmara (Katia), Zbigniew Kaleta (Artur), Lech Sobuła (homeless)
Length: 30 min.
Movie - Festival Programme
| | | DAY 1 – 20th SEPTEMBER 2021 | | BUY |
| --- | --- | --- | --- | --- |
| | | DAY 2 – 21st SEPTEMBER 2021 | | BUY |
| | | DAY 3 – 22nd SEPTEMBER 2021 | | BUY |
| | | DAY 4 – 23rd SEPTEMBER 2021 | | BUY |
| | | DAY 5 – 24th SEPTEMBER 2021 | | BUY |
| | | DAY 6 – 25th SEPTEMBER 2021 | | BUY |