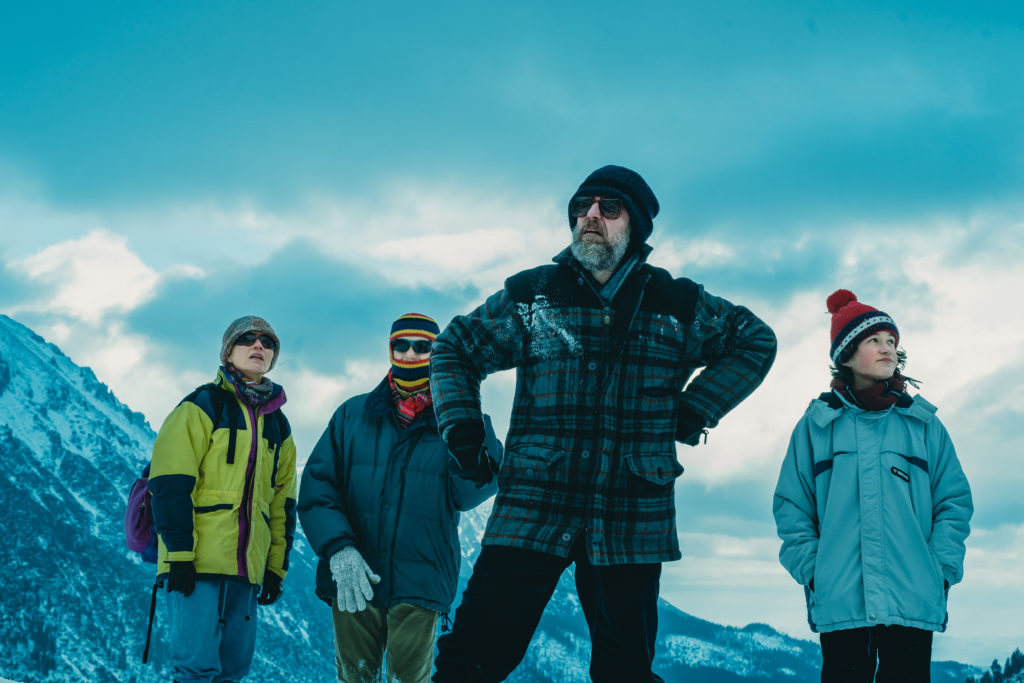 Sonata
dir.
Bartosz Blaschke
2021
,
1 h 58 min
Diagnosed as an autistic child, Grzegorz lives in his own, hermetic world not being able to connect with others. When he is a teenager, it turns out that the cause of Grzegorz's isolation is not autism but a deep hearing impairment, underneath which a great musical talent has been hidden for years. Thanks to a hearing aid, Grzegorz starts to discover speech, sound, and music, in which he falls in love. Grzegorz now desires to become a pianist and perform at a great philharmonic concert hall. But no one, apart from him and his family, believes that this deaf boy – though aided with new technology – will ever make his dream come true.
A moving, authentic story of the musician Grzegorz Płonka from Murzasichle in the Tatra Mountains. It shows an incredible journey, burdened with huge effort and great struggle to achieve the impossible.
The film is the director's feature-length debut.
directed by: Bartosz Blaschke
written by: Bartosz Blaschke
director of photography: Tomasz Augustynek
music: Krzysztof A. Janczak
production design: Alicja Kazimierczak
costume design: Emilia Czartoryska
make-up: Anna Gorońska
sound: Artur Kuczkowski
edited by: Robert Piechnik
casting by: Julia Popkiewicz-Kurzawa
cast: Małgorzata Foremniak, Michał Sikorski, Łukasz Simlat
production: Mediabrigade
producenci: Sylwester Banaszkiewicz, Marcin Kurek
co-produced by: Telewizja Polska S.A., Podkarpacka Komisja Filmowa, Regionalny Fundusz Filmowy w Krakowie, Dolnośląski Fundusz Filmowy, Wytwórnia Filmów Dokumentalnych i Fabularnych
production manager: Kamil Janik
co-financed by: Polski Instytut Sztuki Filmowej
distributed by: Telewizja Polska S.A.
Legend
Microbudget Film Competition
Movie - Festival Programme
| | | DAY 1 – 20th SEPTEMBER 2021 | | BUY |
| --- | --- | --- | --- | --- |
| | | DAY 2 – 21st SEPTEMBER 2021 | | BUY |
| | | DAY 3 – 22nd SEPTEMBER 2021 | | BUY |
| | | DAY 4 – 23rd SEPTEMBER 2021 | | BUY |
| | 22:40 | Sonata | Teatr Muzyczny - Duża Scena | |
| | 15:30 | Sonata | GCF - Sala Warszawa | |
| | 22:40 | Sonata | GCF - Sala Warszawa | |
| | 19:50 | Sonata | Helios - Sala 2 | |
| | 22:40 | Sonata | Helios - Sala 4 | |
| | 19:50 | Sonata | Helios - Sala 5 | |
| | | DAY 5 – 24th SEPTEMBER 2021 | | BUY |
| | 11:00 | Sonata | Teatr Muzyczny - Duża Scena | |
| | 16:45 | Sonata | GCF - Sala Morskie Oko | |
| | 16:45 | Sonata | Helios - Sala 1 | |
| | 16:45 | Sonata | Helios - Sala 2 | |
| | 08:15 | Sonata | Helios - Sala 4 | |
| | 08:15 | Sonata | Helios - Sala 5 | |
| | 14:40 | Sonata | Helios - Sala 5 | |
| | | DAY 6 – 25th SEPTEMBER 2021 | | BUY |
| | 16:45 | Sonata | GCF - Sala Goplana | |
| | 14:45 | Sonata | GCF - Sala Morskie Oko | |
| | 14:45 | Sonata | Helios - Sala 1 | |
| | 14:45 | Sonata | Helios - Sala 2 | |
| | 16:45 | Sonata | Helios - Sala 3 | |
| | 10:45 | Sonata | Helios - Sala 4 | |