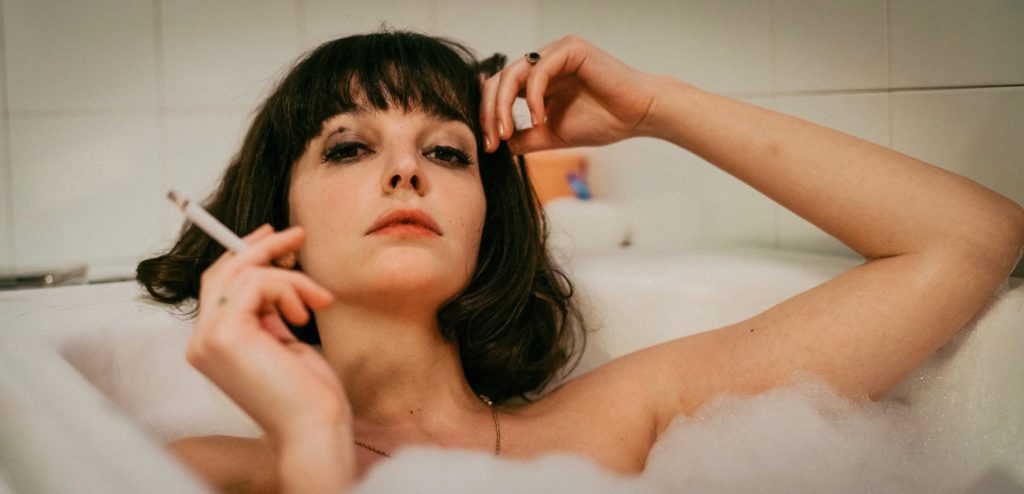 Autumn Girl
dir.
Katarzyna Klimkiewicz
2021
,
1 h 45 min
Warsaw, the 1960s. Millions of Poles take their seats in front of their black and white screens.
Suddenly, someone catches their eye. It is Kalina Jędrusik – the phenomenal actress and singer who brings some colour to the otherwise colourless reality. She teases with her charm and sex appeal. She galvanises men and appals women. The top sex bomb of the Polish People's Republic and the Polish Merilyn Monroe.
Kalina refuses to follow the female model of those times. She lives on her own terms, which does not always play well with the prim society and some influential people in the authorities. Numerous scandals, living in a love triangle with her husband Stanisław Dygat and Lucek, her controversial statements and her attires oozing sex appeal make people see her as the top scandalising personality in the country. Little do they know that the biggest scandal starring Kalina is yet to begin…
Autumn Girl is an important fragment in the life of Jędrusik, who is one of the greatest Polish pop culture icons. It is a story of the shine, shadows, ups and downs of her dizzying career as the events of Jędrusik's life are accompanied by an atmosphere of crazed fun in the upper echelons of society.
directed by: Katarzyna Klimkiewicz
written by: Patrycja Mnich, Katarzyna Klimkiewicz
director of photography: Weronika Bilska
music: Radek Luka
production design: Wojciech Żogała
costume design: Anna Imiela-Szcześniak
make-up: Janusz Kaleja, Ewa Kowalewska
sound: Robert Czyżewicz, Maciej Pawłowski
edited by: Ireneusz Grzyb
casting by: Marta Kownacka
cast: Maria Dębska, Leszek Lichota, Katarzyna Obidzińska, Wiktoria Filus, Bartłomiej Kotschedoff, Krzysztof Zalewski
production: RE Studio
producenci: Renata Czarnkowska-Listoś, Maria Gołoś
co-produced by: TVP, Next Film, Mazowiecki i Warszawski Fundusz Filmowy, Chimney Poland, DI Factory, Aeroplan Studios
executive producer: Ewa Jastrzębska
production manager: Sylwia Rajdaszka
co-financed by: Polski Instytut Sztuki Filmowej
distributed by: Next Film
Legend
Microbudget Film Competition
Movie - Festival Programme