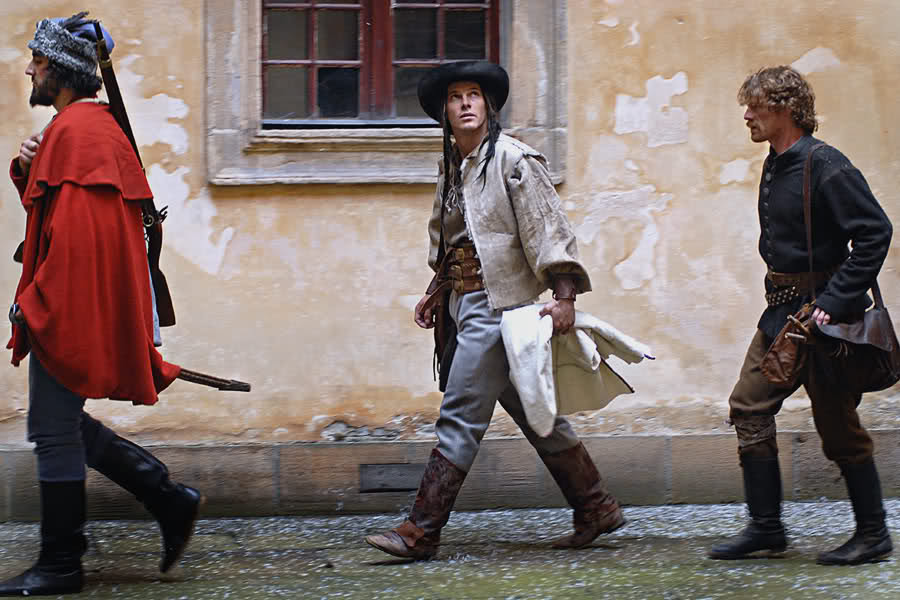 Janosik. The True Story
After returning from a war where he served in the Rakoczy's insurgent anti-Habsburg army and later in the Austrian division, Janosik joins the highwaymen. Soon he becomes their leader. Infamous for his bravery, Janosik follows the code of honor stating that none of the victims is killed. But one of the bandits, greedy and brutal Huncaga, envies him the success. Based on the 18th-century documents, the story of Juraj Janosik, a young highwayman from Trechova, whose short and dramatic life inspired generations.
Written by: Eva Borusovicova
Director of photography: Martin Strba
Music by: Antoni Łazarkiewicz
Production design by: Frantisek Liptak, Marek Zawierucha
Sound: Krzysztof Jastrzęb
Editing: Michał Czarnecki, Marek Kral'ovsky
Costume design by: Anita Hrossova, Magdalena Tesławska
Make-up: Anita Hrossova, Liliana Gałązka
Production manager: Paweł Bareński, Norma Kralovska
Produced by: Apple Film Production
Producers: Dariusz Jabłoński, Rudolf Biermann
Executive producer: Violetta Kamińska, Izabela Wójcik
Co-produced by: In Film, Charlie's, Telewizja Polska SA – Agencja Filmowa, Eurofilm Studio
Distributed by: Syrena Films
World sales: Apple Film Production
Country and year of production: Poland, Slovakia, Czech Republic and Hungary, 2009
Length: 140 min.
Movie - Festival Programme
| | | DAY 1 – 20th SEPTEMBER 2021 | | BUY |
| --- | --- | --- | --- | --- |
| | | DAY 2 – 21st SEPTEMBER 2021 | | BUY |
| | | DAY 3 – 22nd SEPTEMBER 2021 | | BUY |
| | | DAY 4 – 23rd SEPTEMBER 2021 | | BUY |
| | | DAY 5 – 24th SEPTEMBER 2021 | | BUY |
| | | DAY 6 – 25th SEPTEMBER 2021 | | BUY |