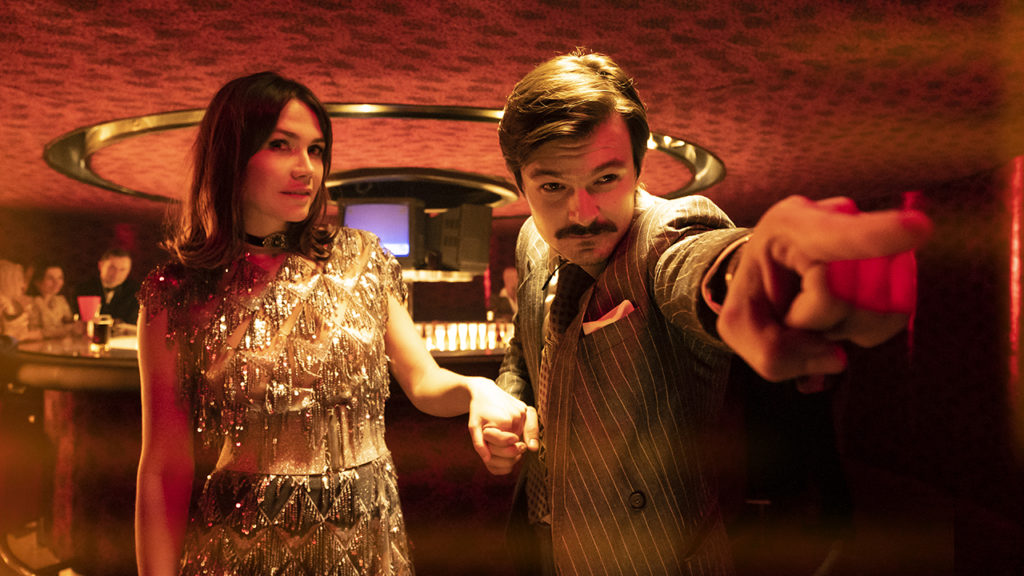 The Getaway King
dir.
Mateusz Rakowicz
2021
,
1 h 40 min
Together with his gang, Najmro robs Pewex shops in order to live a colourful life in the times when everything is grey and forbidden. He loves freedom and good fun more than anything else. Unexpectedly, a woman crosses his path, stealing his heart. He decides to change for her. But can he really?
An action comedy about the king of thieves and getaways. Inspired by true events from the life of Zdzisław Najmrodzki who ridiculed the authorities by slipping away from law enforcement twenty-nine times. Women loved him, while men admired him. In the 1970s and 80s all of Poland followed Najmrodzki's daring stunts.
The film is the director's feature-length debut.
directed by: Mateusz Rakowicz
written by: Mateusz Rakowicz, Łukasz M. Maciejewski
director of photography: Jacek Podgórski
music: Andrzej Smolik
production design: Anna Anosowicz
costume design: Marta Ostrowicz
make-up: Ewa Kowalewska
sound: Zofia Moruś
edited by: Sebastian Mialik
casting by: Paulina Krajnik
cast: Masza Wągrocka, Dawid Ogrodnik, Dorota Kolak, Sandra Drzymalska, Robert Więckiewicz, Jakub Gierszał
production: TFP
producers: Agnieszka Odorowicz, Andrzej Papis, Maciej Sowiński
co-produced by: Telewizja Polsat, Cyfrowy Polsat, Polkomtel, Mazowiecki Fundusz Filmowy
production manager: Ewa M. Pawłowska
co-financed by: Polski Instytut Sztuki Filmowej
distributed by: Distributed by Mówi Serwis
Legend
Microbudget Film Competition
Movie - Festival Programme